Find an Authorised Syndicator
An authorised syndicator is the best person to help you to purchase a share in a horse. Select an appropriate syndicator and they can communicate with you and ensure your horse is appropriately managed on a day to day basis.
B.A.X Bloodstock Achieving Xcellence
Welcome to B.A.X - Bloodstock Achieving Xcellence combines enthusiasm for the equine industry with the desire to win, through racehorse syndication.
We are a boutique syndication company that strives to deliver excellence in our hand-picked horses. Premier pedigrees and quality thoroughbreds gives us the edge.
Up to date information on your horse through emails, videos, photos & social media are also a priority so clients get the most out of sharing each and every moment your horse has throughout its racing career.
Kylie was born and raised in the breeding industry and her love for sharing these experiences with other people has prompted her to become an authorised syndicator.
Contact: Kylie Bax
Phone: 021 557 045
Wexford Stables
Established in 1961 with hall of fame trainer Dave O'Sullivan, the Wexford Stables name is etched in the history books of New Zealand racing. Wexford is renowned for selecting yearlings of the highest quality, including x5 international Gr.1 winner Aerovelovity, Gr.1 Sistema Stakes winner Summer Passage and Gr.1 New Zealand Derby winner Rocket Spade.
With back-to-back New Zealand derby winning trainers Lance O'Sullivan and Andrew Scott at the helm, every horse at Wexford Stables gets their opportunity to reach its full potential.
Communication with our owners is a top priority, with trainers Lance and Andrew sending regular videos, photos, and updates on each horse's progress.
A small scale stable getting big results, we warmly invite you to join team Wexford Stables and experience the thrill of racing!
Contact:
Lance O'Sullivan: 021 488 884
Andrew Scott: 027 360 2276
Marsh Racing
Marsh Racing, in the heart of New Zealand horse country, and has become one of Australasia's leading thoroughbred conditioners, boasting multiple Group 1 success on both sides of the Tasman. From his Cambridge base, Stephen Marsh, son of Melbourne Cup winning jockey & successful trainer Bruce Marsh, has significantly grown the operation to become a regular at the top end of New Zealand's trainer's premiership.
Now a dominant force at major yearling sales, Marsh Racing is one of New Zealand's most successful syndicators. Our aim is to select horses at all price points, allowing everyone the opportunity to be a part of our stable.
Communication with our owners is at the core of everything we do, coming direct from Stephen on a regular basis. We place a high priority on keeping owners up to date, engaged and enjoying the thrill of owning a racehorse.
From our base at Cambridge Racecourse, our horses enjoy access to the state-of-the-art facilities that New Zealand's largest training base provides. We have complemented out northern stable this with a permanent South Island base at Riccarton. This has allowed us to carefully place horses and enjoy plenty of black type success. Add to this our team of highly skilled staff across both stables, we offer your horse the very best opportunity to be successful at the highest level.
Contact:
Stephen Marsh
Phone:
027 228 8889
Email:
[email protected]
Pike Racing
Tony Pike is regarded as one of the most astute trainers in New Zealand.
The Pike Racing team is fastidious and proven in all facets - Identifying the talent from sales; great people, systems, and facilities to develop and train the horse; careful race-planning and placement; and executing trades where appropriate.
More than 20 Group 1 winners have come through the Pike Racing system in the last 10 years – NZ Derby x 2, 2000 Guineas, 1000 Guineas Auckland Cup x2, NZ Oaks, Queensland Oaks, JJ Atkins, Doomben 10,000, Kingsford-Smith, Canterbury Stakes.
Pike Racing is a team you will enjoy being a part of. Excellent communication and a practical, down to earth attitude.
With excellent systems to protect every part of your thoroughbred investment and maximise outcomes, any and all enquiries are very welcome.
Contact
: Tony Pike
Phone
: 027 287 3002
Email
:
[email protected]
Facebook
Rae Racing
Rae Racing is a family run business based at Ruakaka, where our training methods are a combination of trackwork and beachwork. We provide a complete service from breaking-in to racing throughout New Zealand, also having campaigned horses successfully in Australia.
Having recently become an NZTR Authorised Syndicator, the team at Rae Racing are looking forward to sharing the thrill of racehorse ownership with you.

Contact:
Kenny Rae - 027 486 9937
C.W. Cole Racing
Cody Cole is a young hardworking and enthusiastic horseman who was born into the industry. As a fourth-generation racehorse trainer, he began training in his own right 6 years ago and credits many years' experience working for his parents as well as a stint with leading trainers Steven Ramsey & Julia Ritchie as the driving force behind his success.

His private training facility overlooking the Waihou River in Tirau features a sand track, swimming pool, stables, day yards and paddocks with a beautiful tranquil outlook. Ideally located just 20 minutes from the Matamata track for all fast work requirements.

Cody prides himself on the care and attention he and his staff provide to each and every member of his team.

As an owner you will receive regular updates via Prism and are warmly welcomed to visit your horse if you are in the area.
Go Racing
At Go Racing we believe that while racing is about winning, it is also about the excitement of getting there.

We recognise that racing is a global sport, so we strive to give our owners the very best opportunities, whether that is racing for enormous prizemoney in Australia, at Royal Ascot in England or on course in New Zealand.

We source our horses from all over the world, including New Zealand, Australia and Europe and then give them to the very best trainers; Chris Waller, John O'Shea, Annabel Neasham and Trent Busuttin and Natalie Young in Australia; Joseph O'Brien in Ireland; and Stephen Marsh, Lisa Latta, Andrew Carston and Kylie Grass in New Zealand. This gives you not only the best chance for success, but the most chance for fun and great experiences.

We pride ourselves on giving the best ownership experience in thoroughbred racing and having won over $3 Million in prizemoney to date this season, our owners are loving the ride.

Come on board and discover Racing our way.
Contact
: Albert Bosma or Matt Allnutt
Phone
: 0508 GORACING (0505 467224)
Email
:
[email protected]
or
[email protected]
Facebook
Visit Website
We caught up with Go Racing syndicate manager Albert Bosma, read our 'Get to Know' story
here
, or our longer article
here.
Ballymore Stables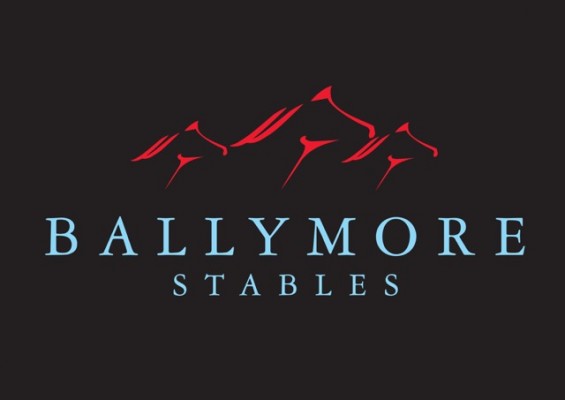 Mike Moroney and the Ballymore Stables team strive to surpass historical achievements and replicate the notable victories that they have relished through the likes of champion equine athletes Xcellent, Brew, Monaco Consul, Mr Baritone, Great Command, On The Rocks, Tofane, Roch N Horse and many more on both sides of the Tasman.
Mike formed a training partnership in New Zealand with talented horsewoman Pam Gerard in 2015, and the results have grown each year, culminating this year (2021-22) with a record prize money haul of nearly $8 million across both the Flemington and Matamata stables.
Ballymore Stables utilises Paul Moroney Bloodstock for purchasing young racing stock and this combination of selection and training has become one of the most successful modern day horse racing forces, achieving huge success for our clients and owners.
The team at Ballymore Australia and New Zealand work together in providing our clients and owners the very best opportunities, service and experience, so feel free to come and talk to us if you require any assistance, further information, or wish to register interest in one of Ballymore's purchases, please contact any of the key members.
Contact: Pam Gerard (Co-Trainer)
Te Akau Racing
Te Akau is a 12-time Champion Stable in New Zealand and Singapore.
We take pride in our outstanding record of racetrack success achieved for our owners.
Just this season we have bought, syndicated, trained and I have managed a Karaka 2YO Million winner (our 6th in a row), and Group 1 Oaks, 2000 Guineas, Levin Classic, Railway winner and many, many more.
Being involved with Te Akau is fun, easy and affordable, don't be told otherwise. Think Gingernuts – our Derby winner cost only $42,500 and won almost $1.3 million including 3 Group 1 races on both sides of the Tasman.
Or maybe you want to win the Karaka Million? Te Akau did that in 2017, 2018, 2019 , 2020, 2021 AND 2022 – all with horses bought by David Ellis CNZM and offered to our new and existing owners. We also won the Karaka Million 3YO in 2020 and 2022 – the only stable to ever train the KM double! We have a stable of proven Group 1 success in Australia and New Zealand. Te Akau Shark, Probabeel, Melody Belle and Avantage just some examples of David Ellis' great eye in buying a horse. We'd love you to be involved with us!
Te Akau is New Zealand's No.1 stable – in 2020/21 we broke every NZ racing record for wins, Group wins and prizemoney won for our owners. W e give you the very best opportunity for success on the track – especially with Champion Jockey Opie Boson as our stable rider. Racing is all about excitement and we make sure you get that in truckloads! With world-class communication, you deal with us directly and pay no syndication or management fees. You will love the experience, the warm welcome and the stable where owners really DO come first.
Te Akau's Karyn Fenton-Ellis MNZM was a Trackside TV presenter for 25 years, is former Chairman of the Waikato Racing Club and is an NZTR Authorised Syndicator.
Phone
: 07 825 4701
Email
:
[email protected]
Facebook
Twitter
Visit Website
LOVERACING.NZ visited David Ellis and Karyn Fenton-Ellis of Te Akau Racing at home,
read the story here
.
Fortuna Racing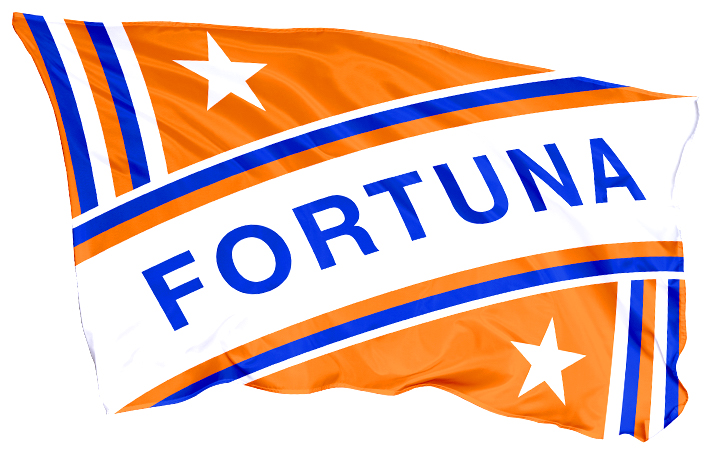 Fortuna NZ winning strike rate for last five years averages 3.95
Fortuna Ltd was established in 2007 with a vision of providing a high quality Thoroughbred Syndication, administration and racing management service to Syndicate Members. Fortuna's principal, John Galvin, has had a life long passion for and involvement in the Thoroughbred Industry and is personally driven by the philosophy of involving as many people as he can in the thrill and excitement of owning and racing quality bloodstock.

Ably assisted by Jessica Galvin, Fortuna's Administrator, John thoroughly researches opportunities at upcoming Thoroughbred Sales and once having secured suitable bloodstock, creates a new Syndicate and promotes the sale of share(s) in that Syndicate to the public.

Fortuna provides excellent ongoing communication about its syndicates, its horses and their racing and training programmes to Syndicate members – having fun and camaraderie with fellow Syndicate members is a Fortuna tradition.
John Bary Racing
John and Laura's property, set on the Heretaunga Plains in Hawke's Bay comprises 65 acres of lush pasture divided into 40 paddocks.

With facilities second to none there is a 1300 metre training track including plough, trotting track, inside/outside grass tracks, starting gates and a substantial area for schooling. This facility provides the perfect setting for your horse to reach its full racing potential.

Four modern, purpose built stables comprising 30 boxes ranging in size up to 5m x 5m with four specifically designed for colts provide a perfect environment.

Critical to the success of John's operation is his team, many being with him since he commenced training 10 years ago; they're all integral to his training outlook…."well-conditioned, happy horses lead to optimum performance".

Past Group 1 & Black Type stable performers include Jimmy Choux, Recite, Survived, The Hombre, Miss Selby, No Excuse Maggie, Lady Zafira and Neversaynever.
Contact
: John Bary or Mike Sanders
Phone
: John – 021 405 723
Phone
: Mike – 021 273 4269
Email
:
[email protected]
Visit Website
We caught up with John Bary, read our 'Get to Know' story
here
, and read our longer article about John
here
.
Savvy Racing Syndicates
Savvy Racing Syndicates have been developed by Keith and Janice McDonald and their goal is to provide owners the ultimate race day and ownership experience. We are extremely proud of our record to date with 5 out of our 10 syndicates having competed in Black Type racing with Pinmedown winning Group 2 and 3 and the talented Tokorangi winning Group 2.

Our goal is to introduce owners to the thrill of horse ownership and winning at an affordable price.

Our relationship with Ballymore stables means the horses selected for syndication are selected by the best in the business and trained in NZ by Pam Gerard. The Ballymore connections means we have direct access to Ballymore Australia, based at Flemington.

We share the thrill, excitement and fun with you on race days and on the back of this we have current owners who have become close friends.

At Savvy Racing you will be updated regularly on your horse and we like owners to feel as if they are part of the Savvy team.

"See you in the Winners Circle" - Keith & Janice
Contact:
Keith and Janice McDonald
Phone:
027 227 2889
Email:
[email protected]
Visit Website
Stellar Syndications
Stellar Syndications is the newest authorised syndicator to the Central Districts thoroughbred racing ranks, with a focus on promoting emerging racing stables in the Taranaki region.
Contact: Carrie Wallis
Phone: 021 138 0809
Raptors Thoroughbred
Auckland-based Raptors Thoroughbred brings together a young and energetic team with a passion for thoroughbred racing and the bloodstock industry, combined with advanced IT, accounting and communication skills to ensure you are kept up to the minute with the progress of your horse.
Headed by Gavin Yang, who has forged a successful career in the IT industry, and Chartered Accountant Jessica Yang, Raptors Thoroughbred is a relatively new player in the syndication sphere with a mission to ensure our clients have fun throughout the racing process.
We aim to educate our clients on all facets of racing and bloodstock, while utilising our IT advantage to take client communication to the next level.
We seek the guidance of industry professionals on the selection of horses and utilise the services of a host of leading trainers including Tony Pike, Graham Richardson and Lance O'Sullivan and Andrew Scott.
Speaking both English and Chinese, our aim is to bring more local New Zealand-Chinese owners along for the ride as we share our love for all things thoroughbred, with options to lease or buy shares in our syndicates.
Contact: Gavin Yang
Phone: 021 680 869
Pegasus Bloodstock Syndications
Alan Fu is the Authorised Syndicator and Syndicate Manager for Pegasus Bloodstock Syndicates. Alan has been involved with the equine industry for nearly ten years. He applied his solid Accounting & Legal background to the equine industry, this methodology has made for a magnificent record. Alan shares with us why he believes you should get involved with Pegasus Bloodstock Syndicates.

Pegasus Bloodstock is run by a professional team and manages a portfolio of horses in New Zealand, Australia, Japan, Singapore, and Malaysia. The connectivity across multiple borders provides investors a unique opportunity to access not only the lucrative market overseas but also incorporated advanced management systems, new technologies, and training programs to help the horses achieve their best performance & results.

Built on a vision to create a membership base where elite people join up and enjoy a successful venture in the thoroughbred racing and breeding industry. The syndicate members are also welcomed with FREE membership subscriptions to use its Clubhouse (based at Ellerslie Racecourse) and Riding Academy (based on Auckland's North Shore) for the duration of their horse's racing career. The membership also extends to enjoy reciprocal rights with various prestige racing & non-racing clubs across the Asia Pacific.
This is a modern, passionate and dynamic team, join us and have a fun racing experience together!
Contact
: Alan Fu, Managing Director
Phone
: 027 741 1311
Email
:
[email protected]
WeChat
Facebook
Visit Website
Sparta Bloodstock Syndication
David and Emmalee Browne have been syndicating horses for the several years and love encouraging new owners to join in the excitement of owning a share in your own racehorse. Having recently relocated to Melbourne we are always encouraging people to get involved in our team which focusses on having New Zealand bred horses make their presence felt in Australian racing. Many of our owners are New Zealanders who are reaping the benefits from racing in Australia.

Our aim is to make this a fun and exciting journey and through excellent communication you get to be part of the everyday lives of the horse you are involved in. We pride ourselves on keeping our owners as involved as they would like, covering the whole journey from yearling to racehorse.

With a wealth of experience behind us, including training and being involved in Group one horses, Leica Guv, Jungle Rocket and Rollout the Carpet, as well as international performers Elephant, Rhinoceros, Belle du Nord and Monarch Chimes. We can complete the whole package for you.

We select the yearlings, syndicate them, then take them home and manage the individual programs for each horse right through from the breaking in stage up to each one's individual racing career.

Please visit our website for more information and our socials on Instagram, Facebook and twitter to follow our adventures across the Tasman.
Challenge Racehorse Syndications Ltd
Challenge Racehorse Syndications Ltd is owned and operated by Adrian Clark, a vastly-experienced racing industry professional. Adrian's 40 years in racing includes 15 years with 'Trackside Television' where he was a multi-award winning broadcaster. He also managed New Zealand Thoroughbred Marketing – the independent body which promotes the kiwi-bred horse to the world – for three years. After that he was the manager & driving force behind Nearco Stud, the breeder of champion 'Beauty Generation' and voted NZ Breeder of the Year in 2019.
Challenge Syndications has been running successfully since 2012. It is a boutique syndication operation and proudly boasts 2020 NZB 3YO Filly of the Year 'Jennifer Eccles' as one of its' graduates.
Contact
: Adrian Clark
Phone
: 027 495 4264
Email
:
[email protected]
Visit Website
Greene Racing
Greene Racing have the ambition and drive to win, and we are excited about our future racing prospects. A young enthusiastic team, our goal is to be one of the elite stables in this country and to be the first training establishment for consideration when someone is looking to place a horse. We are committed to providing a first class service to our clients.

In 2006, David & Heidi Greene purchased a small agistment and pre-training farm at Tahuna. Five years of hard work and tough lessons later, the frustrations of struggling to give the racehorses the best opportunities had got the better of them. They soled the farm and moved to a purpose built facility at Te Rapa in the heart of the Waikato – consisting of two 14 horse barns, outside yards, a walker and high speed treadmill – the complex benefits by having the Te Rapa race track on its doorstep.
JC Racing
Here at JC Racing we're all about you having FUN! After all – you can't win all the time – but that shouldn't stop you from having fun while you're living the racing dream. Our website address –
jcracing.fun
– says it all.
Jen Campin's incredible record of racing success in NZ, Australia and Asia speaks for itself. She's bred, raced or selected more than 30 Group race winners for clients and friends and is a sought-after advisor at all the leading sales in the region.
Jen and her team of racing specialists (including some of the best trainers in the region), are dedicated to all our clients experiencing all the fun, excitement and friendships created by becoming an owner and living the racing dream.
Social Racing
Brent Cooper has been a thoroughbred racing enthusiast for over 35 years and has enjoyed considerable success as an owner, with over a hundred wins. From his role as a Director of the Auckland Racing Club he launched the Ellerslie "Winners Circle Syndicate" in 2009 which, over 20 wins later, is still going strong with most of its original membership.
Shortly after closing his Fashion business in 2014 he was contracted by NZTR to manage the Social Racing initiative, which had been developed to offer membership of professionally managed syndicates at a very affordable one-off annual cost. The syndicates lease quality fillies and race them in partnership with leading studs and celebrity ambassadors, such as four time winner "Aotearower" and current star filly "Bonny Lass".
Now privately owned and operated by Brent, the focus of Social Racing continues to be entry level participation at an affordable fixed cost, however members still enjoy the complete ownership experience, including regular communication via email and social media as well as raceday benefits and privileges.
A recent extension to the business is SR Premier Syndication which will purchase and syndicate horses from New Zealand Bloodstock Sales to race with leading New Zealand-based trainers. SR Premier was active at Karaka 2022 and will look to increase its presence at future sales.
Richardson Racing Stables
Richardson Racing Stables are based at the Matamata Racing training centre with first class facilities at our finger tips, we are proud to be recognised as a professional committed team who love what we do.

We believe communication is paramount and that's why we have implemented new initiatives to ensure our owners are always well informed wherever they are.

Our owners enjoy weekly emails, calls, photos and track videos of their horses, a regularly updated Richardson Racing Facebook page, an up to date stable website, raceday outings.

We warmly welcome new people to racing and invite you to join us for the ultimate racing experience!
Contact:
Graham Richardson 021 289 9333
Shannon Melton (Office) 07 888 5898
Millar Racing
Millar Racing has had a lot of success with syndication including stakes winners Zola Express, Tinkalicious and Just The Tip.
After having top level horse training experience in Singapore (under Laurie Laxon), Australia (under Gerald Ryan) and England (under William Haggus) Janelle came back to go out on her own accord in New Plymouth.
We are aiming to put together a racing syndicate of like-minded people who want to enjoy the thrill and excitement owning a racehorse. We feel this is a great opportunity to have a share in a well-bred horse for a low cost.
Check out a video showcasing Janelle's set up
here
.
Millar Racing prides itself on its communication. Each syndicate horse has its own Facebook page. Please do not hesitate to ask any questions you may have.
All lease shares are $30 for a 5% share. Bigger and smaller shares are welcome.
Sharrock Syndications
With a lifetime involvement in the Racing Industry, Allan Sharrock has become one of New Zealand's leading Trainers with a track record of maintaining a great strike rate with the horses under his care. Sharrock Racing Ltd and its experienced team led by Allan are excited to be part of the future of this great industry and are committed to seeing it grow and succeed.
Contact
: Mike Johnston
Phone
: 021 719 022
Email
:
[email protected]
InToWin Syndication Ltd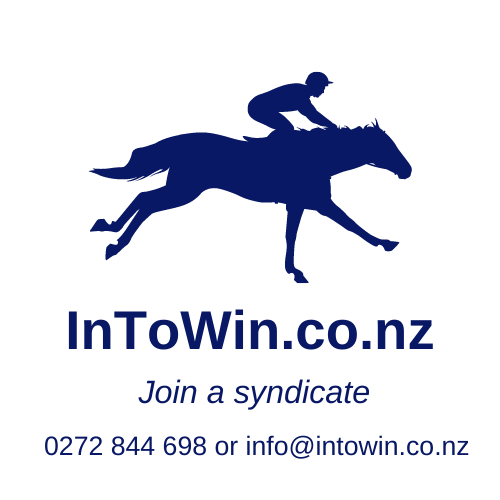 Tineke Balcombe has been involved in racing since she first left school starting out as a 15 year old working for two people she would class as some of the best horsemen and women in the NZ racing industry, Kevin Myers and Angela Illston in the Turakina Valley. Over the years Tineke has worked in many different facets of racing from Foreman, Jockey, Marketing, Events and Administration. It is an industry that has so much to offer and Tineke has a huge passion for.

Tineke wants to see the NZ Racing industry thrive, so she loves being a promoter. Tineke has a passion for innovation, she loves coming up with new ways to make it affordable or just easier for more people to be involved. The old saying "You Can't Beat That Winning Feeling" really rings true, whether you have a 1% or a 50% share the thrill of cheering your horse home is truly unbeatable.

Tineke's role at InToWin.co.nz is to help with the selection process, administer, entertain and manage all this for owners so they can sit back and enjoy the ride!

At InToWin.co.nz we have something to suit any budget from the social investment of $40 per month to the more serious ownership share in some beautifully bred colts and fillies.
Contact: Tineke Balcombe
Phone: 027 284 4698
SR Premier Thoroughbred Syndication
Newly launched SR Premier Thoroughbred Syndication provides a new opportunity to become involved in racehorse ownership with high quality bloodstock at an affordable level.
SR Premier is an extension to the existing and successful Social Racing model established by NZTR in 2012 and privately owned and managed since 2017 by Authorised Syndicator Brent Cooper. Under Brent's management, horses leased and raced under the Social Racing banner have won in excess of 20 races with a winners to starters ratio of over 90% . The foundation Starting Gates syndicate enjoyed immediate success with quality mare Aotearower and currently races high class filly Bonny Lass.
Social Racing will continue to offer a lease only fixed cost model, whereas horses raced by SR Premier syndicates will be purchased outright and syndicated with minimum 5% shares. The focus for both brands will continue to be on personal service, a high level of communication, full transparency and minimal administrative fees. The mission statement – to race good horses with good people.
SR Premier will initially be looking to purchase yearlings from the middle market of Book One at the NZ Bloodstock Karaka yearling sale in March and place them with leading New Zealand based trainers.
Contact
: Brent Cooper
Phone
: 021 599 915
Email
:
[email protected]
Ritchie/Murray Racing
Shaune Ritchie is a well established New Zealand trainer that has had successful relationships with horses such as Zurella, Artistic, Military Move, My Scotsgrey and Keep the Peace. Since going into partnership with Colm Murray they have produced horses like Jennifer Eccles, Whiskey and The Good Fight. With their shared knowledge they have become a great team that one can count on.
To us, racing is not only about winning races, that's just the icing on the cake. For us it's the journey from seeing a young horse develop and show it's true potential. Our team take great pride in looking after each and every horse in our care to the highest standard.
With our training facilities located just a few strides away from Cambridge Jockey Club the stable have access to a great variety of tracks to work the horses on, including the newly laid Poly track and swimming facilities.

Our horses have access to big roomy paddocks on a daily which we find very beneficial to their wellbeing. We know that we are working with some of the best vets, farriers and chiropractor/bodyworkers to make sure our horses can perform to the best of their ability.
As an owner you will receive regular updates, including videos and photos and you are more than welcome to come visit your horse(s) if you are in the area.
For more information please don't hesitate to contact:
Shaune +64 (0) 21 404 133
Colm +64 (0) 21 294 6609
Timberlee Thoroughbred Syndications
Lisa Dunbar is a firm believer that syndication or multiple ownerships are the way of the future. It is a fantastic way to enter into racehorse ownership and enjoy all the fun of racing and make new friendships along the way. It is important that all owners feel involved no matter how small their share and she aims to offer transparent syndicates which are well run and simple to be a member of.
The intention is to provide horses for syndicates in a variety of ways depending on the clients' requirements. You can rely on being fully informed of your horse's progress and development.
The primary purpose of the syndicate is to provide an opportunity for like-minded racing enthusiasts to enjoy the shared experience of racehorse ownership and is purely for recreational pleasure and should not be regarded as a form of investment.
Redcraze Racing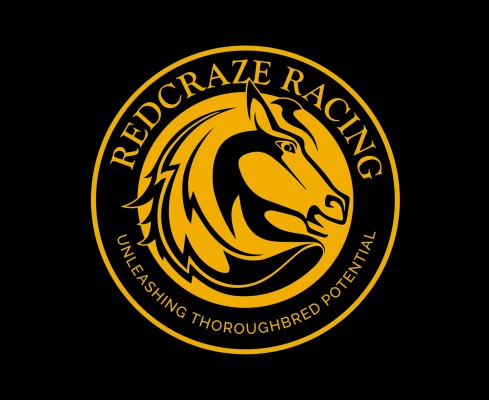 Redcraze Racing is a professional family business which breeds and races thoroughbreds in New Zealand and Australia. Our team has 50+ years in the industry and a fantastic thoroughbred portfolio.
Why choose Redcraze?
We have regular runners at Flemington, Caulfield and Moonee Valley where owner hospitality and prize-money is second to none.
Our Lasting Friendship Programme is all about attracting and retaining great people to race with.
Our leading edge pedigree principles derived from Champions give you the best chance of success.
Our trainers are selected to suit the horse and include 2019 Melbourne Cup winning trainer Danny O'Brien.
Our communication and financial management is delivered through industry leading systems.
We are socially responsible by focusing on quality, limiting our numbers and ensuring our geldings have good homes on retirement.
Join us, experience the excitement and fun of owning, racing and breeding thoroughbreds.