Choosing your racing colours
You can race your horse in your own colours or your trainer's stable colours. Your trainer or authorised syndicator will have a set of racing colours registered for their stable and these may be used by owners, usually at no cost.
However, choosing and registering your own racing colours is one of the privileges of ownership, and allows owners to exercise creativity and personal choice.
Designing your colours
Racing colours, also known as silks, include a jacket, sleeves and cap.
Different colours can be used for the Jacket, Sleeve and Cap backgrounds and for the markings on each of these.
Owner's colours cost $105.00 to register on a five year renewal cycle.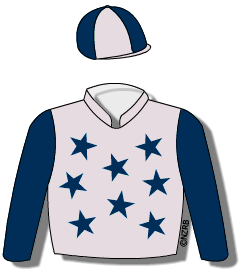 Registering your colours

Once you have come up with a design, your racing colours will need to be approved. This can be done by filling in the SR4 Colours application form.
NZTR will issue you with a certificate and then you can get your set of colours made.
Your trainer will be able to advise you of a suitable company to make up your colours.
Hyland NZ
Donna Beck
E: [email protected]
Ph: 021 1122 534
Company colours
Companies can register colours with branding and logos. Company colours cost $105.00 to register.