Clubs & Courses
Te Aroha
Clubs & Courses Index
Clubs
The following clubs race at Te Aroha:
Course
Te Aroha
The venue provides full training facilities (approx 80 horses in work), and is home to Racing Te Aroha which now holds approximately ten meetings each season which has increased significantly from previous years. Two grandstands overlooking the track provide patrons with excellent viewing of the racing, with several of the lounges having been refurbished in recent years. The Te Aroha track is considered by many as one of the finest winter racing surfaces in New Zealand, where all horses are given an opportunity to perform with one of the longest home straights in the country.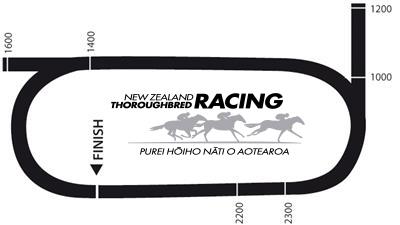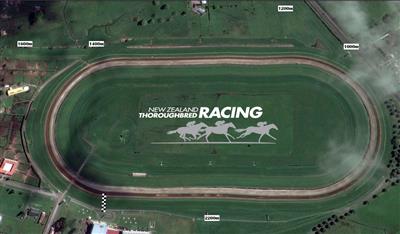 Contact details
Open/close
Stanley Road
South Te Aroha
Course Info
Open/close
Non racedays: The various lounges and the racecourse itself, are a popular venue for weddings, functions (large and small), music festivals, conferences and weekend gatherings and rallies for a wide range of clubs in NZ.
TE AROHA JOCKEY CLUB – TRACK RECORDS
Distance
Horse
Date
Time
Weight
900m
Royal Pericles
14/12/05
00:51.8
57.0kg
1000m

Smashing

Midnight Gossip

25/11/15

17/02/16

00:57.6

00:57.4

55.0kg

55.5kg

1100m
Crepe de Chine
12/03/05
01:02.5
56.0kg
1200m
Warmark
12/03/05
01:08.5
52.0kg
1400m
Run Roxy Run
05/04/08
01:21.2
53.5kg
1600m
Diademe
04/04/15
01:33.5
57.0kg
2100m
Overkaast
28/11/07
02:07.5
54.5kg
2200m
Valley Chief
07/04/07
02:12.3
56.0kg
2950m
Hdl Hike
10/06/87
03:24.6
50.0kg
3600m
Stpl Murrayfield
13/10/93
04:02.9
83.75kg
3700m
Stpl Tumblin Down
15/04/89
04:14.7
83.0kg
All meetings
Open/close
| Date | Club | Meeting Name/Type |
| --- | --- | --- |
| Tue 3 Jan 2023 | Racing Thames | Industry |
| Wed 15 Feb 2023 | Racing Te Aroha | Industry |
| Fri 10 Mar 2023 | Racing Te Aroha | Industry |
| Sat 8 Apr 2023 | Racing Te Aroha | Feature |
| Wed 24 May 2023 | Racing Te Aroha | Industry |
| Mon 5 Jun 2023 | Racing Te Aroha | Feature |
| Sun 25 Jun 2023 | Racing Te Aroha | Industry |
| Sun 9 Jul 2023 | Racing Te Aroha | Industry |
| Sun 30 Jul 2023 | Racing Te Aroha | Industry |
Featured meeting
Fiber Fresh NZ Thoroughbred Breeders Stakes Day - April Feature races:
Fiber Fresh NZ Thoroughbred Breeders Stakes Group 1, WFA Fillies & Mares
J Swap Contractors Te Aroha Cup
Team Wealleans Open Handicap
Hospitality
Gates Open – 10.00am
Free Children's Entertainment
Big Screen to catch all of the racing action