Fashion in the Field Insiders Insight: June Youngman
June Youngman was first introduced to the world of Fashion in the Field watching her friend compete at Addington in 2011. Fast forward to today and she is preparing an outfit for the Melbourne Cup!
How did you first get involved with Fashion in the Field?
I haven't actually been competing in Fashion in the Field competitions for too long. I think it was in 2011 when I first went with my friend who was entering in fashions at Addington. Watching her, I thought 'I could do this!' In 2016 I had my first success at Addington, then another at Ellerslie and earlier this year I won at Te Rapa's Legends Day.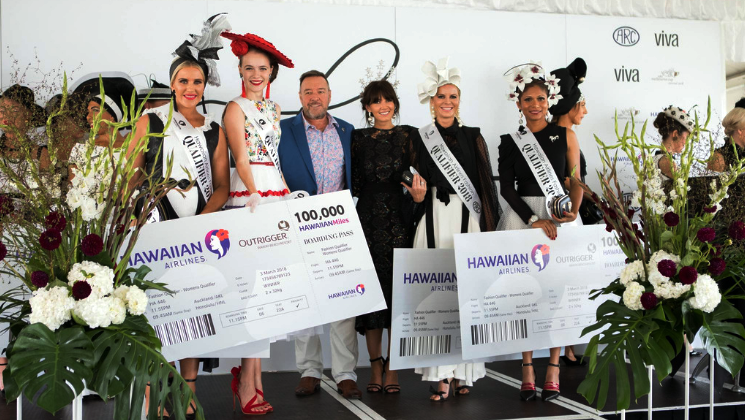 June at Ellerslie
What was your first FITF competition?
It was at Addington in Christchurch and I will never forget it! I had no clue on fashion so to see how far I have come is amazing.
What is your style philosophy?
Always be current while adding a bit of your own touch.
How do you prepare for a competition?
The first thing I do is read what the judges tips are and then research what is appropriate for the season and competition.
Do you have any go-to places to shop for raceday outfits?
I don't like spending a lot of money on my outfits so I find Asos is a great place to buy a winning dress. I have had success in an Asos dress before. Rubi Bi has some amazing outfits for Derby Day and is also very budget friendly.
No good raceday outfit is complete without...?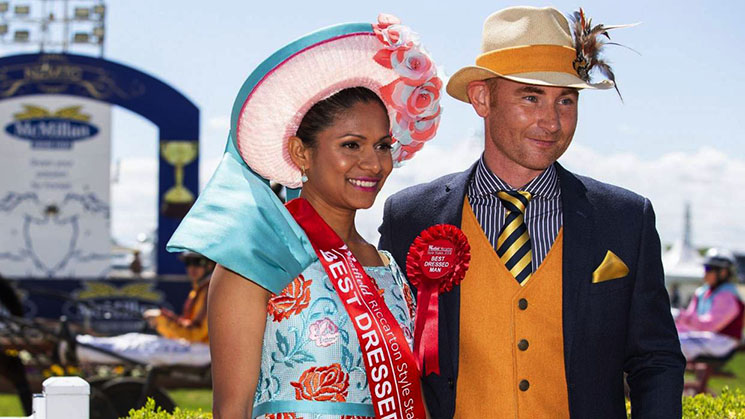 June Youngman and Duncan McFarlane after winning the best dressed man and woman at Addington. Image by Joseph Johnson.
What sets apart a winning FITF outfit from the rest?
I would say something unique and that stands out. I think that something you have created yourself always draws attention too.
What upcoming FITF competition are you most looking forward to?
Melbourne cup - I cant wait! I have ordered my fabric and the design is almost ready to sew. I am beyond excited!
What trends are you currently loving?
I've currently been loving statement earrings and voluminous sleeves.
What advice would you give to someone looking to enter FITF for the first time?
Woah big question! I'd say always go with something you love and are comfortable in. If you are wearing something you feel comfortable in it will shine through when you're on stage.