Fashion in the Field Insider's Insight: Deborah Lambie
Deborah started her fashion in the field journey at Ellerslie's Boxing Day races in 2016 and has been going ever since! Check out her insights into the world of fashion in the field!
How did you first get involved with Fashion in the Field?
I first got involved after my lovely friend Ceri McVinnie invited me to come to the Boxing Day races in 2016 with her. She helped me sort my outfit and we had a great time together. I have been going with her ever since!
What do you enjoy most about FITF?
It is such a fun thing to do with my friend Ceri and I've met so many lovely people through going to the different racedays and competing in the FITF. I love getting out with friends, enjoying the sunshine, watching the horses and of course dressing up!
What is the best advice you could give about dressing for the races?
My best advice is to choose an outfit that you love and will want to wear again. It's a lot of effort to organise an outfit for the races so if you get one that you will reuse then it makes it all worth it!
How would you describe your style?
I'm lucky because Ceri helps me with all my outfits. We love outfits that are bold and that are a little bit different from what others wear.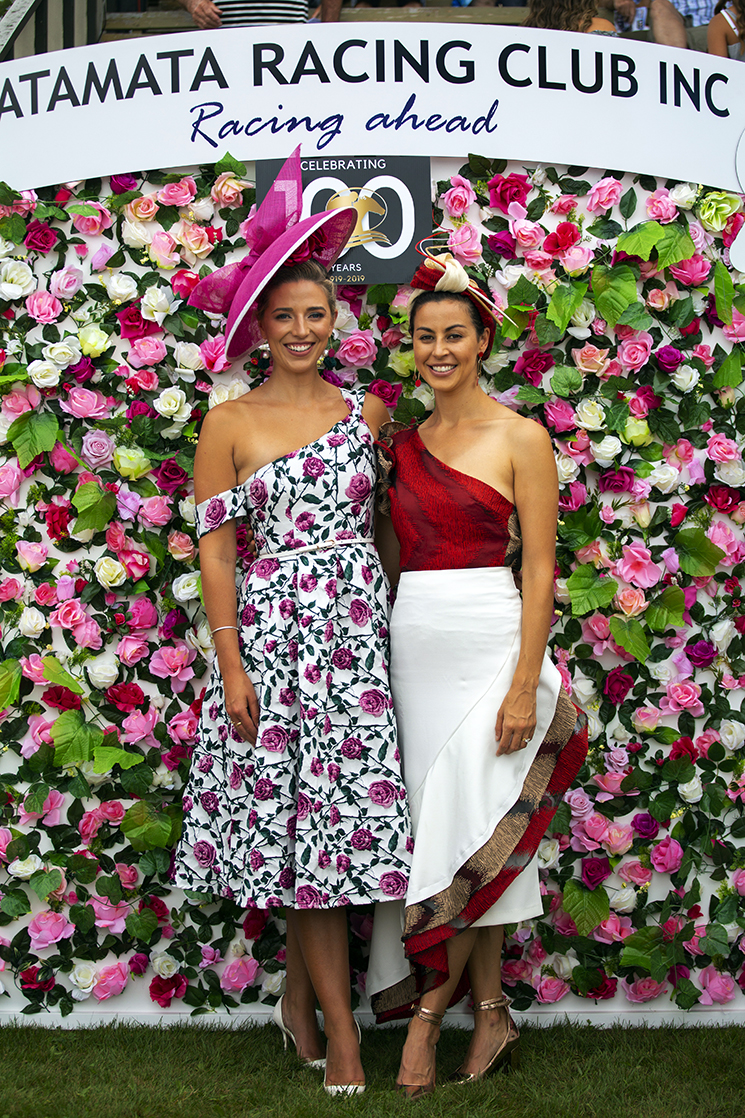 Deborah and Ceri at Matamata Breeders Stakes Day.
How do you prepare for a competition?
Ceri and I choose the outfits that we want to try on together, then Ceri makes an amazing hat which matches perfectly (she is very talented!) Lastly we choose accessories to complement the hat and outfit.
Do you have any go-to places to hunt for new raceday outfits?
The Iconic is probably my favourite go to place to scroll through outfits. It's an added bonus is that you can order the outfit, get it sent to your house and if its not quite right you can just send it back!
No good raceday outfit is complete without…?
Sunscreen! Nothing worse than a day at the races and ending up completely fried at the end of it!
Do you have any hacks when it comes to hair and makeup?
A lot of people spend large amounts of money on getting their hair and make-up professionally done. I prefer to just doing my own. It's a lot faster and means that I can do it exactly as I want- it saves money too! Do whatever is least stressful for you.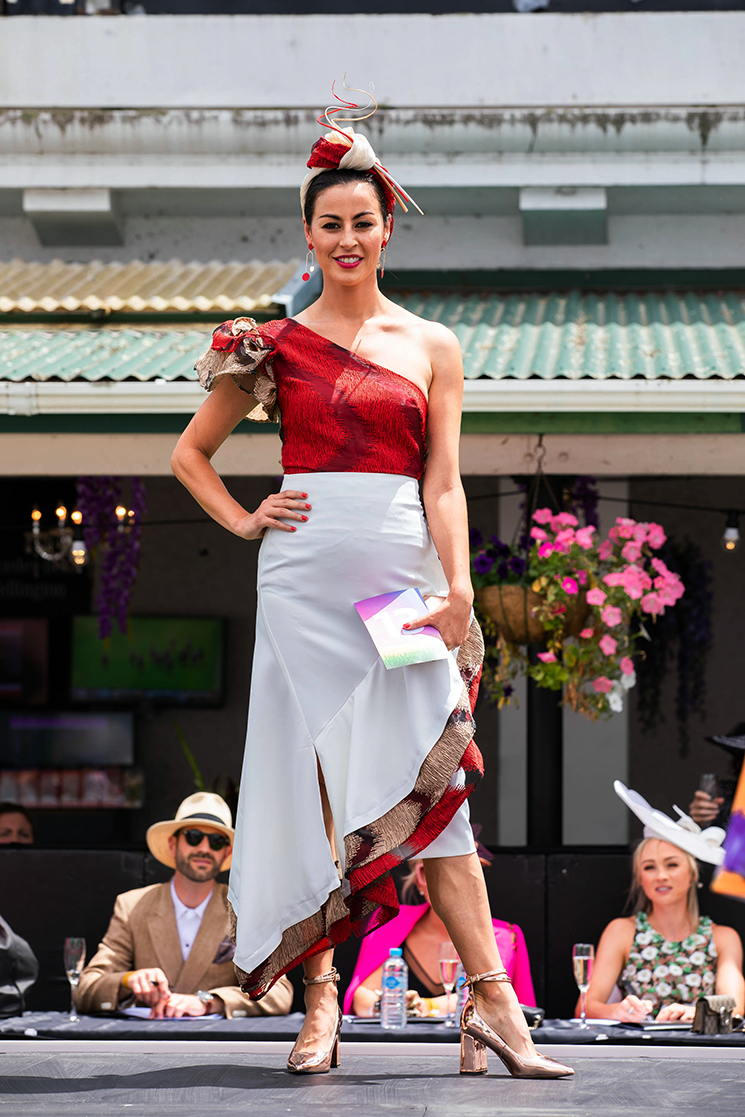 Deborah competing in the fashion in the field at Wellington Cup Day.
What sets a winning fashion in the field outfit apart from the rest?
My favourite New Zealand designer is Ali Moore – all of her outfits are stunning and bold – always something we haven't seen before.
What advice would you give to someone looking to enter a Fashion in the Field Competition?
I would say to find an outfit that you love and have fun! Don't worry at all about the results, the most important thing is to enjoy a lovely day out with friends.