Trainers
Jamie Richards
Matamata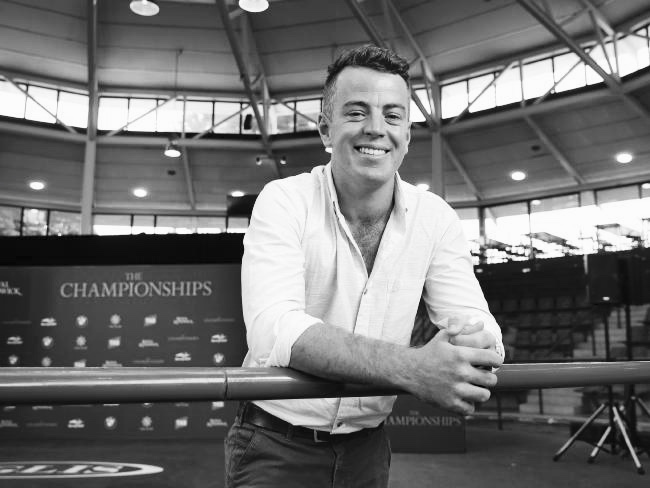 | | |
| --- | --- |
| Horses in training | 0 |
| Starts since last win | 2 |
| | |
| --- | --- |
| Fresh | 313:71:55:166 |
| 1st Start | 345:70:47:156 |
Stats Overview
| | Wins | Stakes | Starts | G&L | SR |
| --- | --- | --- | --- | --- | --- |
| Career | 739 | $28,686,864 | 3946 | | |
| G & L | 136 | $20,338,088 | 610 | | |
| 2021/22 | 117 | $6,146,137 | 629 | 28 | 5.38 |
| 2020/21 | 160 | $5,969,646 | 790 | 36 | 4.94 |
| 2019/20 | 101 | $3,825,283 | 497 | 17 | 4.92 |
| 2018/19 | 98 | $3,859,662 | 534 | 17 | 5.45 |
| 2017/18 | 81 | $3,691,118 | 422 | 17 | 5.21 |
| 2016/17 | 74 | $2,961,969 | 474 | 10 | 6.41 |
| 2015/16 | 104 | $2,156,100 | 553 | 10 | 5.32 |
| 2014/15 | 4 | $76,950 | 47 | 1 | 11.75 |
View full detail ›
Jamie Richards was born into horse racing as son of top jockey and trainer Paul Richards, who rode over 1000 winners, and mother Leanne Richards (racing administrator).

Jamie has a Bachelor of Commerce in Management and Accounting and a Diploma in Marketing from Otago University, while also selected for the Sunline International Management Scholarship.

Richards found his niche training horses and, incredibly, turned out over 750 winners in six years: an unequivocal 53 Group 1 winners among 152 stakes victories, including 16 stakes wins (6 Group 1) in Australia.
Champion Trainer for past three years (including 2022) in New Zealand, after winning Newcomer to Training Award in 2019. Aged 30, he became the youngest recipient of Champion Trainer.
In January 2021, he completed the fastest training century in New Zealand, bettering the previous record by nearly three months and ended the season with a record-breaking 160 wins, including 40 stakes wins (15 Group 1).
Given his success, he was offered a training position in Hong Kong, and left New Zealand in May 2022 to take up the role.
Q&A
How did you get involved in racing?
Family as dad was a jockey and trainer
Greatest dislikes?
Tardiness and cutting corners
Greatest place you've visited?
Hawaii
What do you enjoy outside racing?
Relaxing
Best thing about racing?
The thrill of winning
Favourite horse(s)?
Xtravagant, Gingernuts, Melody Belle and Avantage have all been very important in getting my career going, Probabeel has untapped potential.
Best race you've seen?
Frankel winning his last race, as well as Black Cavier winning at Royal Ascot.
Biggest thrill in racing?
Winning the Rosehill Guineas with Gingernuts – first Group 1 winner in Australia
What changes would you like to see in racing?
Stake money increases, return to owners will drive new investment
Most admired person in racing?
David Ellis
Best advice you've been given?
The harder you work the luckier you become
Do you have a policy regarding owners visits?
Owners are always welcome - 7 days a week
What forms of communication do you use to report on a horse in Training & Racing?

Emails including; jump outs, pre and post trial information, pre and post race information, photos and video footage, general updates
Website
Social media outlets
Phone calls and text message when required
General monthly newsletters
Accounts are sent by email or mail – at the owners preference

Are you an Authorised Syndicator?
Yes
Nominations
This trainer has no associated nominations
Fields
This trainer has no associated fields