Clubs & Courses
Te Teko
Clubs & Courses Index
Clubs
The following clubs race at Te Teko:
Course
Te Teko
Te Teko racecourse is home to the Whakatane Racing Club who hosts country race meetings in January, March and June.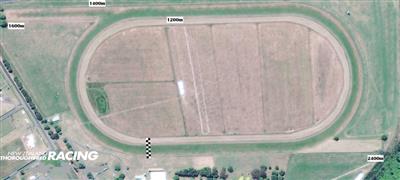 Contact details
Open/close
Racecourse Road
WhakataneRacecourse Road
Whakatane
Course Info
Open/close
Nestled beneath the picturesque Mt Putauaki the Te Teko Racecourse features spacious grounds with shade trees and 'Tasman Hill" to accommodate family groups and corporate Marquees. An uncovered stand provides seating for 200 plus a large Pavilion and Totalisator building which has a capacity for 400 people.

The wide volcanic ash based track makes it ideal for all weather conditions and race goers can expect country racing and hospitality at its best.
All meetings
Open/close
| Date | Club | Meeting Name/Type |
| --- | --- | --- |
Featured meeting
Feature Race Meeting

TBC