Clubs & Courses
Te Rapa
Clubs & Courses Index
Clubs
The following clubs race at Te Rapa:
Course
Te Rapa
The Te Rapa racecourse is six kilometres north of Central Hamilton. A symmetrical left-handed track with a circumference of 1788 metres. The Waikato Racing Club races fourteen times a year, and shares the facilities with the Cambridge Jockey Club who still host two meetings per year at this venue.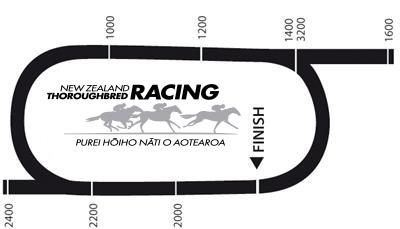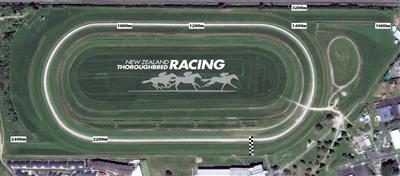 Course Info
Open/close
Entry to all other Te Rapa racedays is free including car parking

Facilities: The Kentucky Lounge is the Members facility. There is a children's playground on course.

Hospitality: There are seven private suites available to people wishing to entertain corporate guests. Various menus and beverage options are available.

Non racedays: Te Rapa is also home to Te Rapa Conference & Function Centre. With a park like setting right in Hamilton, this modern facility has several well appointed lounges offering tasteful decor, lift access, wheelchair access, ample off street parking, and all rooms have a bar and dance floor. Visit www.hamcat.co.nz for more details.


TE RAPA TRACK RECORDS
(Since introduction of Metrics)
Distance
Horse
Weight
Time
Date
800
LORD SHIFNAL
53.5kg
47.9
22/10/1973
1000
KINDACROSS
55.5kg
57.23
11/12/2004
1100
ASAHI
55.0kg
01:03.8
16/01/1994
1200
WEALTH PRINCESS
53.5kg
01:08.6
12/12/2009
1300
HIGH REGARDS
55.5kg
01:14.7
16/11/1985
1400
DOPFF
52.5kg
01:20.4
11/12/1993
1600
GRACE WITH POWER
56.0kg
01:33.47
09/11/2013
2000
(NZ) CAPTAIN COOK
52.0kg
01:58.8
11/02/1992
2100
(NZ) ALVATOR
55.25kg
02:07.0
12/02/1985
2200
CHAD
55.0kg
02:12.4
10/11/1990
2300
(NZ) PRINCE ALIBHAI
51.0kg
02:20.2
25/10/1993
2400
(NZ) THE FILBERT
58.0kg
02:24.9
22/11/1986
3200
TIPPLER
55.0kg
03:17.6
11/02/1986
2400 (Hurdles)
GOOD IDEA
62.0kg
02:36.4
25/10/1993
2800 (Hurdles)
BLINDER
61.5kg
03:11.0
24/09/1982
3000 (Hurdles)
OIO
59.75kg
03:28.0
18/05/1974
3200 (Hurdles)
JUST A RIDGE
60.0kg
03:32.4
18/05/1985
3200 (Steeples)
GRANDE
60.5kg
03:59.0
11/05/1974
4000 (Steeples)
AIRCON
61.5kg
04:36.0
11/05/1974
4900 (Steeples)
RESOLUTION
62.5kg
05:46.5
18/05/1985
Featured meeting
The Club conducts three Premier Race Days:
December - Waikato Times Gold Cup Day
February - Ladies Day
May - Premier Jumping Day
Each of these meetings has its own characteristics.
Gold Cup Day has the largest attendance of any meeting at Te Rapa and being so close to Christmas accommodates many end-of-year business functions as well as full utilisation of the corporate facilities. It is also a heavily family oriented day for picnics on the lawn and prior bookings for spaces are essential.
Ladies Day is our elite premier meeting for the racing purist with two Group 1 races (Herbie Dyke Stakes and BCD Group Sprint) and one Group 2 race - the David & Karyn Ellis Fillies Classic.
The Premier Jumping Day attracts the jumping enthusiasts along with large functions and private groups oncourse. Te Rapa is regarded as one of the premier jumping venues and hosts our two feature races each year.