Clubs & Courses
Courses that Matamata RC races at
Clubs & Courses Index
Club
Matamata RC
The Matamata Racing Club, located at the Matamata racecourse two kilometres south of the eastern Waikato township of Matamata, is a centre of racing and training excellence.
Twelve race meetings per season, including a Premier fixture in February and an October Feature raceday, are staged by the Matamata Racing Club on the left-handed track.
The MRC also operates a busy and very successful training centre, with an average of more than 700 horses prepared on the course in any month of the year. In recent years the MRC has undertaken an extensive programme to construct four on-site stable barns, with 140 horses now accommodated there.
As well as Matamata's own schedule, the South Waikato Racing Club conducts its popular autumn race meeting at the Matamata course.

Membership: Annual subscription $45.00 includes reciprocal rights with Racing Te Aroha, Racing Rotorua, Racing Taupo and Racing Thames
Featured meeting
J Swap Contractors Matamata Breeders' Stakes Day – February
The club's flagship event is the J Swap Contractors Matamata Breeders' Stakes, a $100,000 race for two year old fillies. With a Group 2 prestige rating, the event is the richest 2 year old fillies race in NZ. The Champagne Lawn is a popular location on this raceday, however seating is limited and early bookings are essential as the function sells out quickly. The day features a Fashion in the Field and Boot Party promotions.

Admission is free, which includes access to the Ascot (Members') Stand. Children are catered for with free entertainment, a feature at both of the club's Saturday racemeetings.

December - Matamata Christmas at the Races
Matamata Racing Club is galloping into the festive season. Enjoy a grand end-of-year celebration with work colleagues, friends and family at our iconic twilight meeting. Land yourself an easy trifecta by booking a hospitality package – you'll be treated to festive food, refreshments, and thoroughbred action second to none.


Course
Matamata
Matamata racecourse stages racing on behalf of Matamata RC and South Waikato Race Club also stages its annual meeting there in March. Comprising 157 acres, it's New Zealand's largest, and most successful training centre, with over 600 horses trained on the course each day by a number of NZs leading trainers based at the course. The training facilities include an equine pool, 10 separate training tracks including the American "All Weather Trackmaster" surface, the only one of its kind in New Zealand which is capable of accommodating up to 1000 horses per day. With two grandstands overlooking the racetrack, Matamata enjoys the picturesque backdrop of the Kaimai Ranges.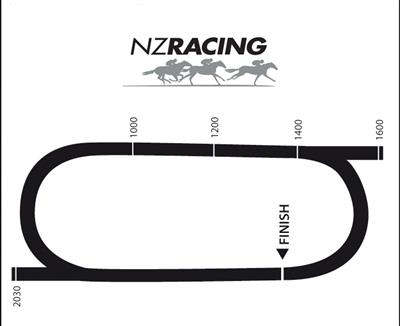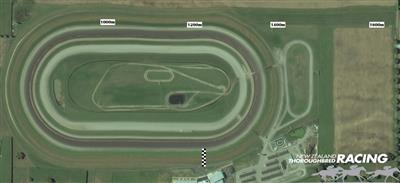 Contact details
Open/close
7555 Hinuera Road, RD 3
Matamata 34737555 Hinuera Road, RD 3
Matamata 3473
Course Info
Open/close
Admission/Facilities: Free at all meetings, which includes access for all racegoers to the Ascot (Members) Stand. Comfortable lounges are provided, with bar, betting and food outlets. Lounges are also available for private corporate hosting.

Hospitality: Matamata RC has a number of lounges catering for groups from 10 to 200. The most popular lounge is the Gazebo with excellent viewing and its own bar and betting facilities. Dining facilities are also available in the Epsom Lounge overlooking the track and birdcage. For further information, please contact Carol Wells (T: 07 888 8898 E: [email protected])

Non racedays: The various lounges and the racecourse itself, are a popular venue for functions, large or small, with the added advantage of a highly recommended caterer, Two Tones Cafe & Catering


Track Records Matamata Racing Club
Dist
Horse
Date
Time
Wgt
1100m
Sea Saint
06.04.05
01:03.3
56
1200m
Captain Kurt
25.02.06
01:08.4
56
1400m
Javelin
16.02.91
01:20.8
56
1600m
Fire Commander
16.02.91
01:33.1
54
2000m
Celtic Swing
26.02.00
02:01.7
53
Hurdle
2800m
Classic Tudor
29.09.00
03:06.5
63.5
Steeples
4000m
Henry's Mate
02.10.93
04:55.9
63
Featured meeting
J Swap Contractors Matamata Breeders' Stakes Day – February 2014
The club's flagship event is the J Swap Contractors Matamata Breeders' Stakes, a $100,000 race for two year old fillies. With a Group 2 prestige rating, the event is the richest 2 year old fillies race in NZ. The Champagne Lawn is a popular location on this raceday, however seating is limited and early bookings are essential as the function sells out quickly. The day features a Fashion in the Field and Boot Party promotions.

Admission is free, which includes access to the Ascot (Members') Stand. Children are catered for with free entertainment, a feature at both of the club's Saturday racemeetings.

Wednesday 18 December - Matamata Christmas at the Races
Matamata Racing Club is galloping into the festive season. Enjoy a grand end-of-year celebration with work colleagues, friends and family at our iconic twilight meeting. Land yourself an easy trifecta by booking a hospitality package – you'll be treated to festive food, refreshments, and thoroughbred action second to none.

Click here for Event Details