Clubs & Courses
New Plymouth Raceway
Clubs & Courses Index
Clubs
The following clubs race at New Plymouth Raceway:
Course
New Plymouth Raceway
New Plymouth Raceway in New Plymouth stages meetings hosted by both Opunake and Taranaki Racing Clubs. It is a 1600m left handed track with a 375m straight. It is a unique setting whereby both sea and mountain views can be seen from the course.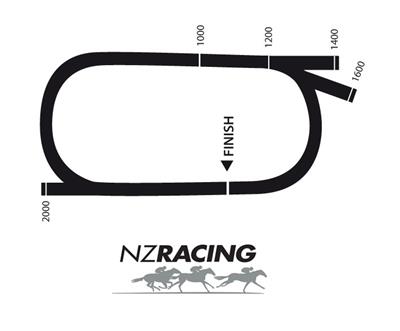 Contact details
Open/close
Rogan Street
New Plymouth
Rogan Street
New Plymouth
Course Info
Open/close
Hospitality:
Hospitality packages available on all race days. Catering supplied by KDJ Catering (
[email protected]
). Package inclusions and pricing available on newplymouthraceway.co.nz
TARANAKI RACING CLUB TRACK RECORDS
Distance
Horse
Date
Time
TWO - YEAR - OLDS
400m
ALOOF
Sep-99
00:23.0
1000m
BELLES FAST
Dec-09
00:57.9
1200m
SOLVINI
Feb-06
01:09.0
THREE - YEAR - OLDS & OLDER
1000m
SARAH FOX
Dec-91
00:57.0
1100m
ABIT RUSTY
Feb-06
01:02.0
1200m
FESTAL
Mar-91
01:08.3
1300m
SANDBOY
Feb-06
01:14.8
1400m
CENTRE CREST
Mar-00
01:21.4
1600m
SAINT CECILE
Nov-00
01:33.2
1800m
BONJOUR
Feb-06
01:49.0
2000m
PRAVDA
Mar-00
02:00.8
3210m
RON
Sep-99
03:29.6
Featured meeting
Premier Race Days
Platinum Homes Taranaki Cup - February 2020
Featuring Platinum Homes Taranaki Cup and Woburn Farm 2yo Classic.
PowerWorx Opunake Cup - Saturday 20 July 2019
PowerWorx Opunake Cup.