Clubs & Courses
Oamaru
Clubs & Courses Index
Clubs
The following clubs race at Oamaru:
Course
Oamaru
Oamaru Racecourse prides itself on being able to offer good winter going and its central South Island location means it's supported by trainers from far and wide. Home to the Oamaru Jockey Club, the course is going through one of the greatest renaissances in the Gallop South region. Following a number of years of poor community support and low attendances, the facility is being nursed back to its former glory by a dedicated team, so much so that Oamaru Cup Day achieved the biggest on-course turnover of any rival winter racing club on the eastern side of the South Island.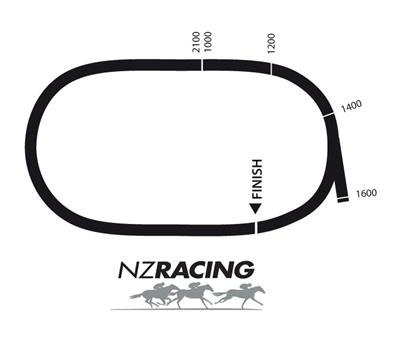 Course Info
Open/close
Admission: All Oamaru meetings are free.
Oamaru has two comfortable grandstands, one of which is reserved for members. They also have a separate sponsor's bar, which is available for hire. There are numerous catering outlets with the food run by renowned local hostelry, The Last Post, who many patron's believe offer the best selection of food in a public area at any racecourse in the South Island.
Featured meeting
Oamaru Cup Day – July
Held traditionally on the last day of the New Zealand racing season in July. As a result, it has often been the venue for "premiership" showdowns between the country's leading jockeys and trainers hungry to get final wins on the board to secure their title. The Oamaru Cup and the North Otago Cup often attract quality horses targeting the Winter Cup, and large fields are often prominent due to the excellent winter racing surface the track is able to provide. Audience participation events have become a tradition of late and the Cup day also feature the "North Otago Gumboot Tossing Championship", including the Oamaru All-Ages Booticap. There is a very competitive Team Punters Challenge, a Punters Club and heaps of kid's activities. One of the other forms of entertainment is a North v South Jockey Challenge.