Clubs & Courses
Otaki
Clubs & Courses Index
Clubs
The following clubs race at Otaki:
Course
Otaki
The Otaki-Maori Racing Club, located 70 kilometres (40 miles) north of Wellington, has enjoyed a long, colourful and successful history since its establishment in 1886. It is the sole surviving Maori racing club in New Zealand – others having disappeared prior to the twentieth century.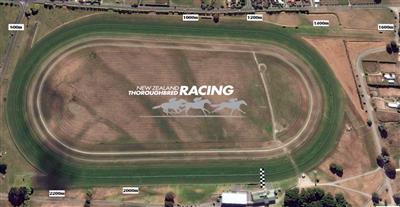 Course Info
Open/close
Parking: Free

Eftpos: Facilities availabe in the raceday office

Catering: There are several bars and an excellent range of food.

Non-raceday events: The property is available for weddings, functions, trade shows etc at very good rates – just an hour from both Wellington and Palmerston North.


Otaki Electronic Track Records – introduced 1998
800m
00:44.7
Mi Jubilee
9/11/2004
1000m
00:57.5
Snapwood
21/12/2000
1100m
01:03.1
Sea Minstrel
14/11/2000
1200m
01:09.1
The Drummer
13/03/2004
1300m
01:15.6
Special Call
18/05/2002
1400m
01:20.3
Surface
24/02/2000
1500m
01:28.4
Ambitious Owner
23/10/2004
1600m
01:32.5
Altered Image
28/11/2008
2000m
02:00.7
Kaapstad Way
24/02/2000
2100m
02:08.4
Peron
15/03/2003
2200m
02:20.9
Take Three
26/05/2005
2300m
02:20.8
Rimu
29/11/2001
2400m
02:40.6
Bitterpiece
25/10/2004
2600m
02:54.3
Famous Flight
27/07/2000
Featured meeting
Family Day - Monday 4th January 2020
Always a great family day at the races with live music, kids "Fashion in the Field", a great selection of bouncy castles and other free kids activities. Whether you chose to take advantage of the food stalls or bringing your own picnic, this is a fantastic summer's day with a tremendous atmosphere for the whole family. Under 18's free.
Haunui Farm Group 1 Weight For Age Raceday – Saturday 27 February 2020
Group 1 Racing is always spectacular and is a great day out, whether you are a serious punter or planning a relaxed day out with the family. With live music in front of the public stand between races, this is always a great day.
Enjoy country racing this summer with the Otaki-Maori Racing Club. Under 18's free.