Premier Jumps Racing for 2022
It's almost time to dust off your tweed and reach for your trilby, jumps racing is set to make its return! With 9 premier jumps meetings on the calendar, it will be a season to remember.
Rangitikei Racing Club at Trentham, Saturday 21 May
Premier jumps racing will kick off in the capital, with the Manawatu Hurdle and Steeplechase run at Trentham Racecourse. Hosted by the Rangitikei Racing Club, the day will raise money for the New Zealand Breast Cancer Foundation, with a donation to the charity gaining you gate access.
Hawke's Bay Racing, Monday 6 June
Celebrate Queen's Birthday long weekend with a day of thrilling jumps (and flat!) racing at Hastings.
Head along to the Ferguson Gold Cup Raceday to experience jumps racing at its finest, featuring two premier jumps races - the Poverty Bay Hunt Ferguson Gold Cup (steeplechase) and the KS Browne Hurdle. Keep reading for more on the legendary Ken Browne.
A champion jumps owner, trainer, jockey, and mentor Ken Browne had one of the most decorated careers in jumps racing history. Ken rode 156 winners over fences from 1482 rides. As an owner and trainer Ken was even more successful, preparing an excess of 500 winners, both in his own right and in partnership with his wife Ann. His victories included a record nine Great Northern Steeplechases, eight McGregor Grant Steeplechases and three Great Northern Hurdles.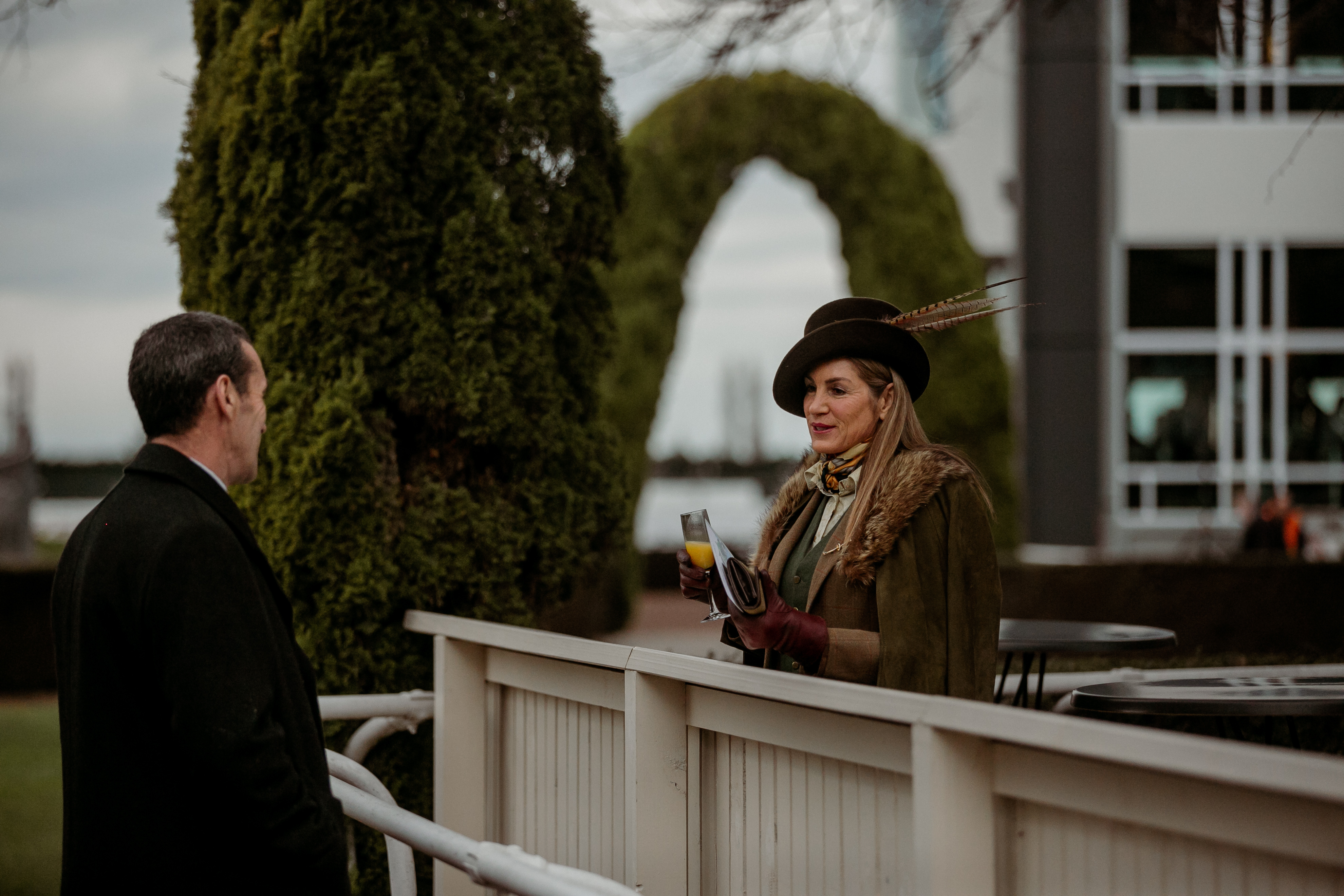 Dig out your tweed, your tartan and your trilby and get amongst the action track side.
Waikato Racing Club at Te Rapa, Saturday 18 June
Signature Homes Jumps Day is a longstanding favourite on the calendar of any jumps racing enthusiast, so much so that the Fosters Lounge hospitality package tickets have already sold out! With the running of the Waikato Steeple & Hurdle, you can bet your last dollar that the big guns of jumps racing will be out to play.
Hawke's Bay Racing, Saturday 2 July
Hawke's Bay Hunt Raceday provides you the perfect excuse for a mid-winter knees up. Enjoy a buffet lunch, dessert, and premium drinks package from the comfort of a reserved lounge with Hawke's Bay Racing's Mid-Winter Premier Lounge Package.
Wellington Racing Club, Saturday 16 July
Wellington Steeplechase Day has it all – steeples (over Trentham's famed figure-eight steeplechase course) hurdles and flat racing. In true Wellington Racing Club fashion, there'll be plenty of off-track entertainment including live music and a best dressed competition.
Click here for more information.
Riccarton Park Racecourse, Wednesday 10 August
Iconic on the New Zealand jumps racing calendar, the Grand National Festival of Racing is a 'must-attend' for any jumps racing enthusiast. The middle day of a week of racing will all the trimmings – think fine food, winter fashion, live music and an electric atmosphere, plus the running of the Grand National Hurdle.
Learn more about Riccarton Park's Grand National Festival of Racing.
Riccarton Park Racecourse, Saturday 13 August
A day steeped in history, last year's edition saw Tallyho Twinkletoe write his name into Australasian jumping folklore, becoming the first horse to win the Grand National Steeplechase and Australian Grand National Hurdle and Steeplechase double.
Be on-course at Riccarton Park Racecourse to watch the next chapter of jumps racing history be written.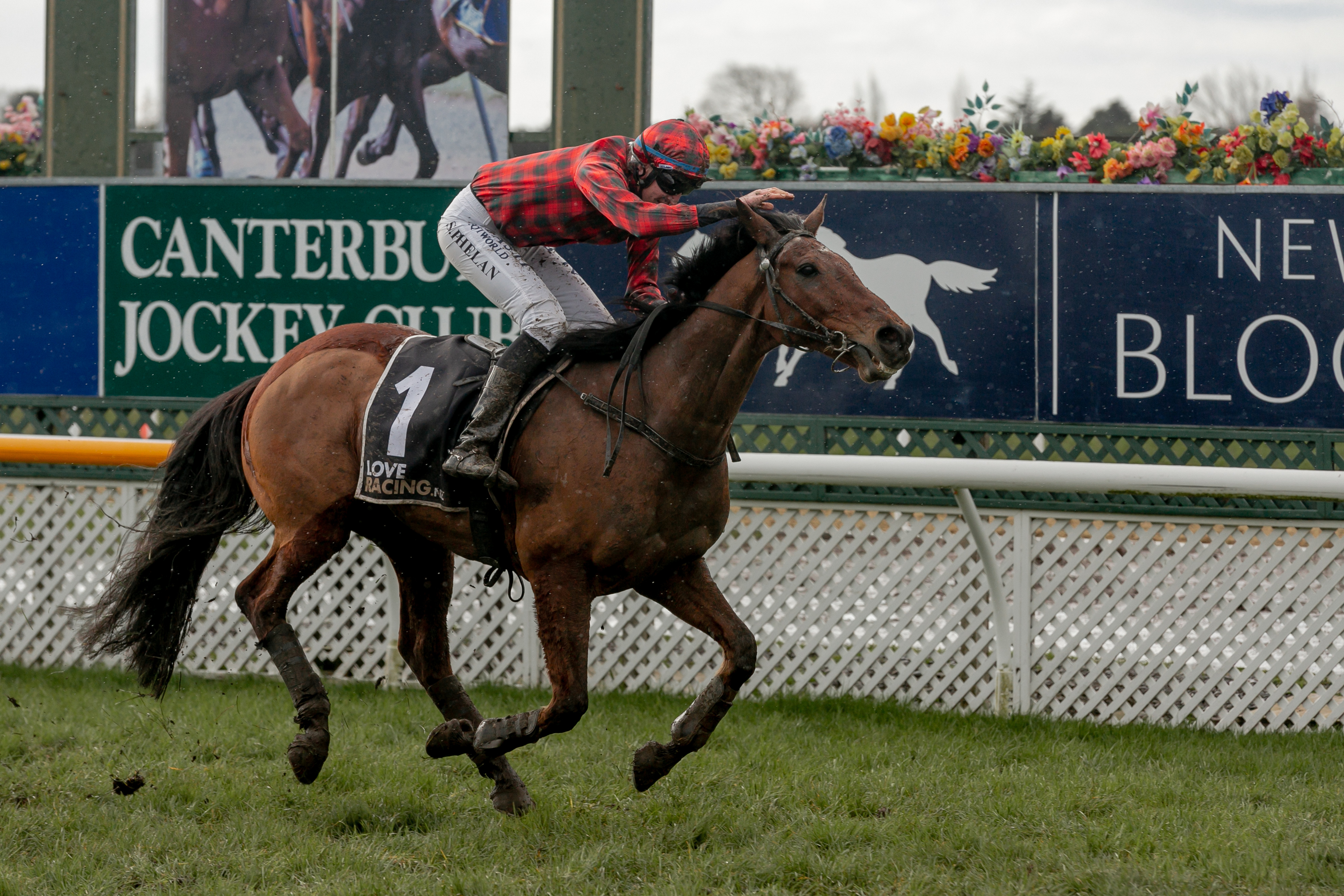 Tallyho Twinkletoe and Shaun Phelan, victorious in the 2021 Grand National Steeplechase.
Te Rapa Racecourse, 4 September
A race traditionally run at Ellerslie, Te Rapa Racecourse will play host to their year's running of the Pakuranga Hunt. An open steeplechase event run over 4200m, watch some of the country's finest jumps jockeys and horses give it their all on the track.
Keep an eye out for details here.
Te Rapa Racecourse, 18 September
The full stop to premier jumps racing action, don't miss your final opportunity to catch jumps racing at the most elite level with the running of the Great Northern.
All the details will be available here shortly.
For a full list of all jumps meetings, head to loveracing.nz/lovejumps.