Hot to Trot: Racing's Best Looking Horses
More often than not, racehorses are judged on their appearances - good head, kind eye, natural muscle, strong hindquarters, straight legs, although not too straight … you get the point! Check out these four-legged beauties that attracted attention for reasons somewhat different to the usual.
Luminous
Platinum blonde is in and New Zealand mare Luminous is rocking the trend better than any of us. Although she's no blonde on the track, with the Reliable Man mare already picking up a win and four placings from just six raceday appearances, including a very credible third in the Group 2 Valachi Downs Royal Stakes earlier this year.
Image credit: Te Akau Racing
Silvery Moon
Germany-based trainer Mario Hofer has admitted he purchased the horse for its novelty value, however, the colt that has been likened to a cow can mooove fairly fast, picking up a second in a listed race in Cologne, Germany. Hofer decided to milk the colt's unusual pattern further by organising a pair of cow colours especially for his appearances. He really is a horse like no udder…
Apache Cat
Apache Cat will be remembered for more than his charismatic markings, winning an extraordinary eight Group 1 races and more than $4.5 million in stakes during a career that made him one of Australia's most popular sprinters. At 17 years of age, the gelding is enjoying a well-deserved retirement at Living Legends in Australia, a facility for retired champion racehorses. His paddock mate? Only the Melbourne Cup-winning Rogan Josh!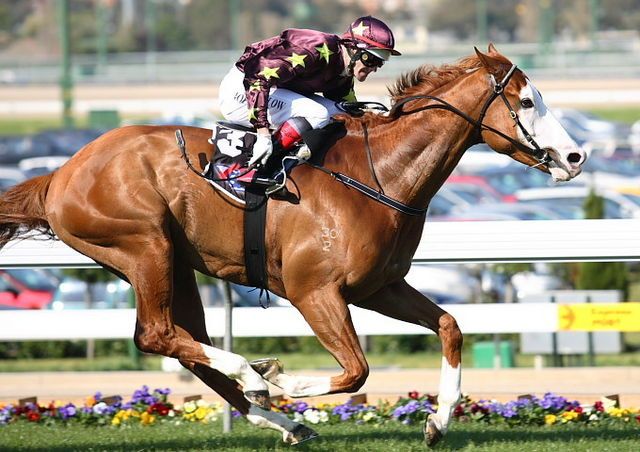 Image credit: Living Legends.
They say 'don't judge a book by its cover'. Going off the stories of these three stunning individuals, perhaps we can!