The top mares of New Zealand in recent times
Melody Belle, with Opie Bosson aboard, captures the Gr.1 Empire Rose Stakes (1600m) at Flemington. Photo credit: Bruno Cannatelli


MELODY BELLE
Trainer: Jamie Richards.
Foaled in 2014. Commands mare.
25 starts, 15 wins, 4 placings. $2,700,000.
Ten Grp I wins, two Grp II wins, one Grp III.
Has won nine Grp I races in the last 15 months. Has been dominant in the feature weight-for-age races in New Zealand and has now added an Australian Grp I to her CV. Last term became the first horse to win five Grp I races in New Zealand in a season and appears to have come back better this season. Won the Karaka Million (1200m) as a juvenile and has since won two Grp I races at 2000m. A hard horse to head off in a finish and has never finished second in a career that has produced 15 wins.



BONNEVAL
Trainer: Murray Baker & Andrew Forsman.
Foaled in 2013. Makfi mare.
12 starts, 7 wins, 1 placing, $1,680,595.
Three Grp I wins, two Grp II wins, one Grp III win.
Had only a dozen starts but did enough to be a dual NZ Horse of the Year winner, joining Show Gate, Sunline & Seachange as the only mares to have won the title more than once. Bonneval's first HOY win came as a three-year-old, in 2017, after she became the first filly since 1990 to win both the New Zealand and Australian Oaks. Was a runaway winner of the Australian Oaks and showed her class in Australia again the following spring, winning the Grp II Feehan fresh-up before beating Hartnell, in the Grp I Underwood Stakes (1800m). Had only two more starts before being retired through injury. Was bought by Waikato Stud's Garry Chittick following her race career and had her first foal, a filly by champion Australian sire I Am Invincible, in September. Will be served by Savabeel this year.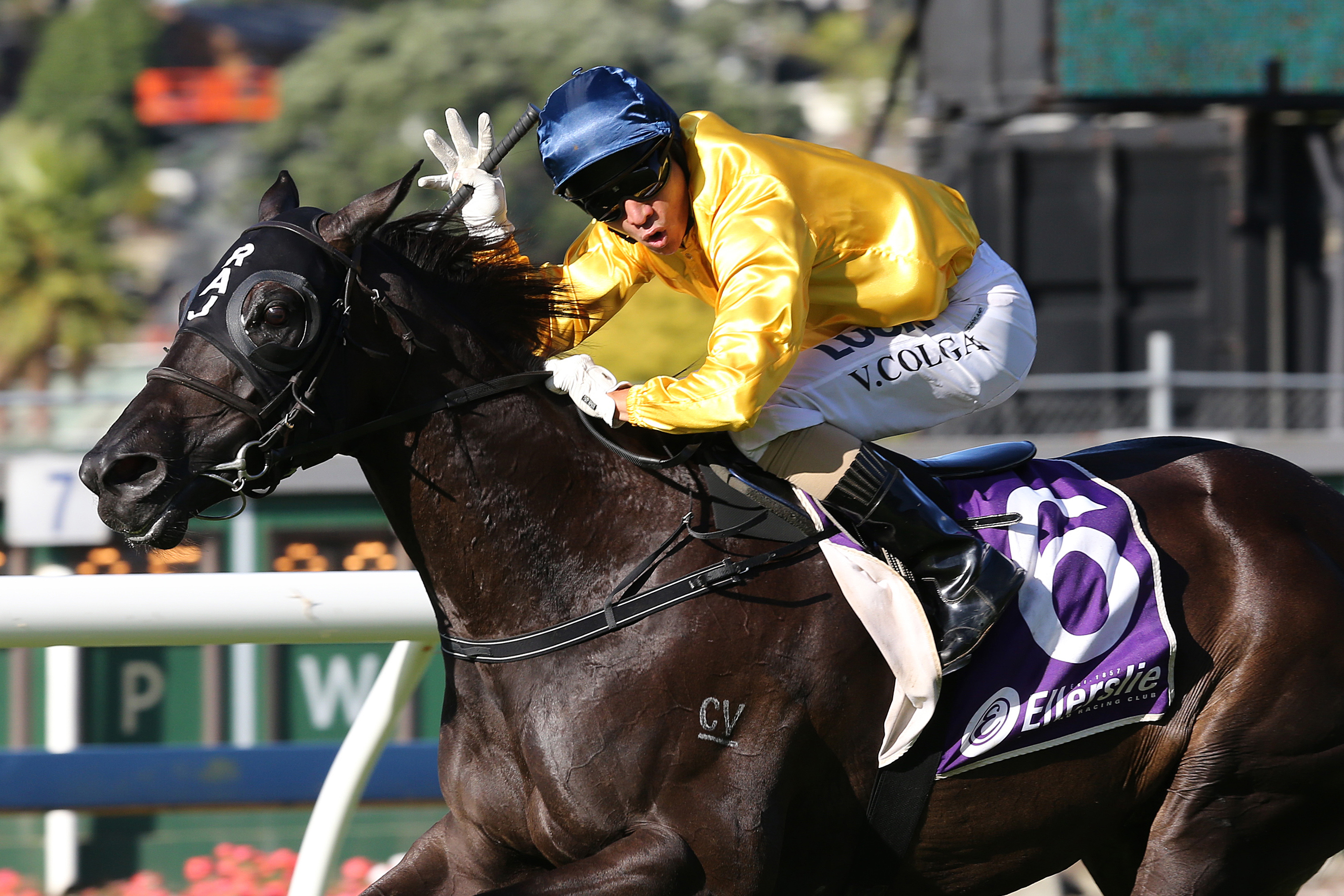 SILENT ACHIEVER
Trainer: Roger James.
Foaled in 2008. O'Reilly mare.
36 starts, 10 wins, 14 placings, $3,659,833.
Four Grp I wins, three Grp II wins and one Grp III win.
The top three-year-old of her year in New Zealand, winning the Championship Stakes, Waikato Guineas, Avondale Guineas and New Zealand Derby in successive starts. Ran third in Rosehill Guineas and sixth in Australian Derby. Won seven of her 11 starts in NZ and never further back than fourth. Took on and matched the best in Australia, where she had 21 starts at Grp I level and four in Grp II company. Won the Ranvet Stakes and The BMW at the 2014 Sydney autumn carnival, was a Grp II winner in Melbourne and ran third in a Cox Plate. Ran in the first four in 11 Grp I races in Australia. Still owned in NZ, by Kevin Hickman, but has been based in England for her stud career and been mated with the best to southern hemisphere time. Has a three-year-old filly and a two-year-old colt by Frankel, a yearling colt by Galileo and a Kingman colt foal. The Frankel filly is named Lady Faustina and, like Silent Achiever, will be trained at Cambridge by Roger James.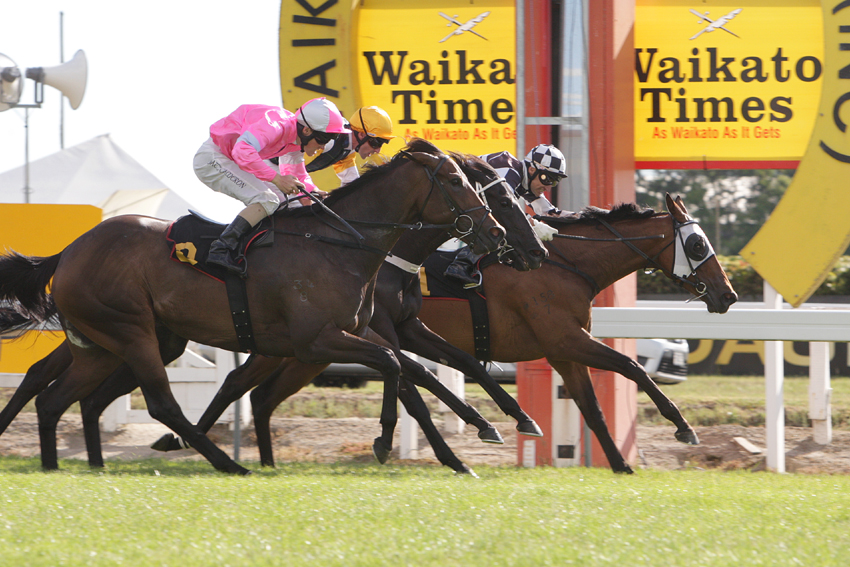 SHEZ SINSATIONAL
Trainer: Allan Sharrock.
Foaled in 2007. Ekraar mare.
30 starts, 12 wins, 10 placings, $1,400,722.
Four Grp I wins, two Grp II wins, one Grp III race.
The versatile and talented mare who was a Group winner from 1600m to 3200m and finished in the top two in 18 of hr 30 starts. Was placed in the Queensland Derby & Queensland Oaks at three and went on to win the Herbie Dyke Stakes, Zabeel Classic and Livamol Classic at weight-for-age, before winning the Auckland Cup with 55kg. Also a Grp II winner in Brisbane. First five foals have all been fillies and include House of Cartier, who has been group-placed and promising mare Sinarahma.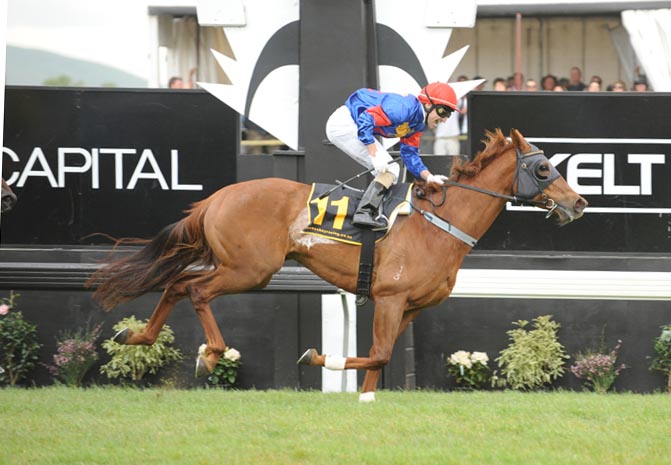 PRINCESS COUP
Trainer: Mark Walker
Foaled in 2003. Encosta De Lago mare.
33 starts, 12 wins, 11 placings, $4,234,168.
Four Grp I wins, 1 Grp II win, two Grp III wins.
Champion three-year-old of her year. Placed in both the Two Thousand and One Thousand Guineas and capped her campaign with a spectacular NZ Oaks win. Twice won the Kelt Stakes at Hastings, when the race had a $2 million stake, and was a four-time category winner at Horse of the Year awards. Recorded just one win in Australia, at Grp II level, but was runner-up at Grp I level in Australia four times and ran third in a Caulfield Cup. Ran second in the Australian Cup, Mackinnon Stakes, BMW and Ranvet Stakes. Finished first or second in 19 of her 33 starts. Sold for A$3 million at auction following race career. Now based in Australia and has been mated with the best but has had limited success to date as a broodmare, her best performer from six foals to race being a Group winner in Hong Kong.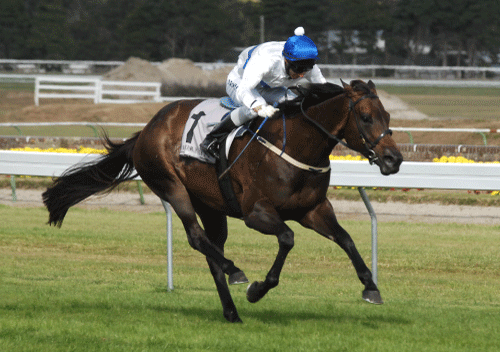 SEACHANGE
Trainer: Ralph Manning.
Cape Cross mare, foaled in 2002.
28 starts. 14 wins, 8 placings. $1,758,284.
Seven Grp I wins, one Grp III win.
Outstanding sprinter-miler, who won Group I races each season she raced. Unbeaten in six starts as a 3yo including the One Thousand Guineas. Twice won the first two legs of the Hawke's Bay Triple Crown and a runaway winner of the 2008 Telegraph (1200m) at Trentham, carrying the topweight of 58.5kg and recording 1:06.66. Was a Grp III winner in Australia and twice runner-up at Grp I level in Melbourne. Ended her race career with four northern hemisphere starts and ran fourth at Grp I level in England. Has left three winners, including a group placegetter, as a broodmare.
ETHEREAL
Trainer: Sheila Laxon.
Foaled in 1997. Rhythm mare.
21 starts, 8 wins, 4 placings, $6,031,189.
Four Grp I wins.
Raced for just two seasons but earned $6m in stakes and the last horse to win the Caulfield and Melbourne Cups in the same year (2001). Was a late-maturing 3yo who took six starts to record her first win but ended the season with victory in the Queensland Oaks. Recorded just three wins from nine attempts as a 4yo but the wins came in the Caulfield Cup, Melbourne Cup and BMW and she did not race again. Represented by six winners from her nine foals. None up to her own class but include NZ Derby placegetter Uberalles, Marton Cup winner Seraphim, NZ Cup placegetter Imperium and Manawatu Cup placegetter Duquessa.
SUNLINE
Trainers: Trevor and Stephen McKee
Foaled in 1995. Desert Sun mare.
48 starts, 32 wins, 14 placings, $14,110,012.
13 Grp I wins, 12 Grp II wins, two Grp III wins.
Champion mare who raced in NZ, Australia, Dubai and Hong Kong and established the benchmark for the modern NZ thoroughbred. Unbeaten in 10 NZ starts and maintained her form over six seasons. Won 10 Grp I races in Australia, two in New Zealand and another in the Hong Kong Mile. Won 27 group races in total. Finished in the first three in 44 of her 48 starts and only twice finished further back than fourth. Had two wins, a second and a fourth from four starts in Cox Plate, winning by seven lengths in 2000. Won the Doncaster Mile twice, the first time as a three-year-old and then as a six-year-old, with the topweight of 58kg. Was NZ Horse of the Year four times and Australian Horse of the Year three times. Had to be put down aged 13, after suffering from the foot disease laminitis. Her second foal, the Zabeel colt Sun Ruler, made $2 million as a yearling but won only two races and the mare left just one other winner from four foals.