Young Guns - Dean Williams
Dean Williams was always going to do something in racing, and at 22, he has taken to it with the vigour and passion of someone far beyond his years as the racing manager for Pike Racing and a jockey manager on the side.
He grew up at the esteemed The Oaks Stud in Cambridge with his parents Rick and Joanne Williams. Rick is the general manager of The Oaks, which is widely regarded as one of the finest thoroughbred stud farms in Australasia. Rick is also a New Zealand Thoroughbred Racing board member.
"We had an incredible upbringing at The Oaks," says Dean who rode a bit as a youngster but hitting 6'5" soon put an end to that. "To be fair, I was a useless rider so when I got taller it wasn't a bad thing for the industry."
He worked at the stud from the age of 10, starting off doing a bit of foal watch before moving to the broodmares and then the yearlings. He credits seven-time group 1 winner Seachange and Darci Brahma as the two horses who probably inspired him to move from the world of breeding to the fast-paced action of racing.
Both of his parents were horsey as youngsters and they've both thrived in the racing industry. Joanne was a successful squash player who at her peak was ranked six in the world and was the one who taught Dean and his sisters to ride. Rick came from Taihape where he farmed before getting involved with Waikato Stud, then Bloomsbury and 20-odd years ago The Oaks.
Dean regularly looks to his dad to talk horses. "Both my parents have been a huge help to me. They did try and steer me away early on to do something else, but once they knew it was all I wanted to do they have supported me. Since I was 13 racing was the only thing I wanted to be involved in."
So it has been a natural progression for him, working firstly for Stephen Marsh while in his second year of university where he was studying a business management degree, and for two years with Tony Pike. "The good thing about this industry is that if they see young people who want to progress, there are a lot of people who want to help."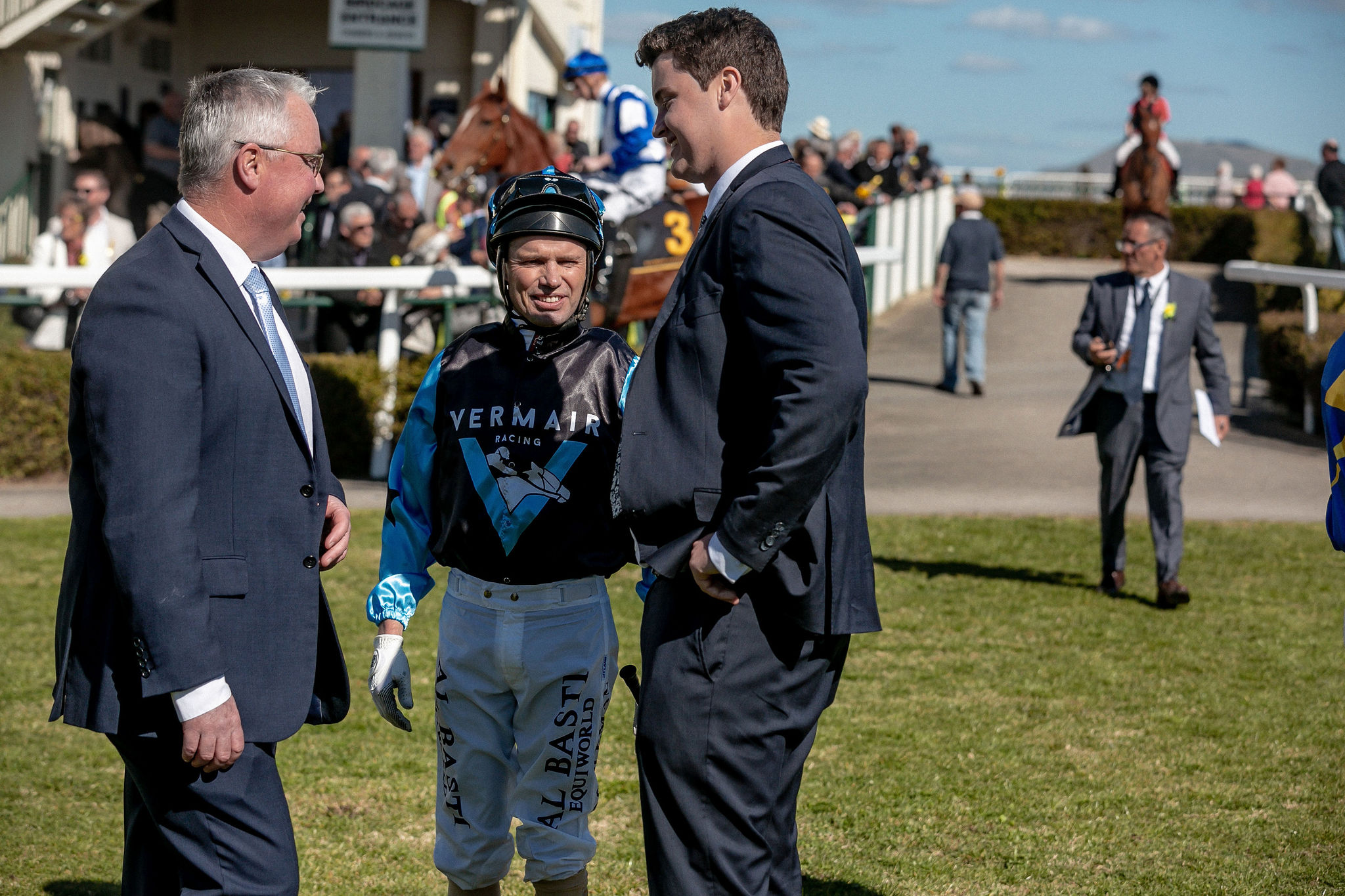 Initially, he was tasked with smaller admin-type jobs for Tony but now it has built up to way more. "I can't thank the Pike family enough for giving me that opportunity."

Pike Racing has around 70 horses in work at its Cambridge base. "It is a fairly big operation with a lot of great people working there. I learn a lot from them"
Dean says the admin side, which includes communication with owners, booking jockeys, nominations and acceptances, is a big part of the job. Most mornings he can be found at the track. "It's a good way to keep an eye on things," he says. Then there are race days where he chats to owners and others. "I absolutely love race days," he says, "especially the big days with all that atmosphere and there's nothing more exciting. Sometimes you do have to be a bit patient, but Tony has a great group of owners so that makes my job easy."
Tony is also very easy to work with. "He's an extremely laid back guy and always really willing to help. If you ask him a question you know you will get an honest answer and he listens to any input you may have. For a young person, that's invaluable. You never want to stop learning
Dean also manages jockeys Michael McNab and Troy Harris – both of whom are up with the nation's leading riders on their days. "I'm really fortunate to have both Troy and Michael give me the opportunity to manage them as they could easily have chosen a manager with more experience but were willing to give me a chance."
It's while he is at the track in the morning he networks trainers to get them rides. He follows form closely to ensure his riders get the best possible horses.


"In this game, there are no set hours. It is about keeping on top of things, keeping organised and having as good a relationship as you can with trainers. That's the key – open and honest is the best way to be."
Sundays are usually his catch up day, but he's more than likely to be found watching replays of the week's racing.
Dean's unsure what the future holds for him. "I have been given a lot of opportunity as a young person, so I just hope I can continue to make the most of everyone and see where that takes me," he says. "I love this industry and want to take it as far as I can."
While he loves New Zealand dearly, he says the industry needs to pick up to keep the future rosy. But for now, Dean is happy ticking along doing what he loves.


"If you love what you do, then you never work a day in your life." And that sounds just right to this very driven young man.