Chief Executive
R.A.C.E. Incorporated
A superb and unique opportunity has arisen for a new Chief Executive within R.A.C.E. Inc which is the trading name for Racing at Awapuni and Trentham Combined Enterprise Incorporated.
R.A.C.E. business activities are across four main functions; Thoroughbred Racing Venue, Thoroughbred Training Centre, Events & Catering and Property Development & Facilities Management.
Key elements of this position include:
Strategic and business focused role
Quality leadership qualities are required
Ability to drive continued and sustained growth
To find out more and to apply please visit:
Software & Systems Engineer (12m fixed term)

New Zealand Thoroughbred Racing (NZTR), is the governing body of the thoroughbred racing industry in New Zealand. We represent the interests of thoroughbred industry stakeholders.
NZTR exists to provide the thoroughbred racing industry leadership and direction by:
a) Ensuring that the thoroughbred code is effectively administered;
b) Determining its strategic direction; and
c) Ensuring its health and competitiveness with other sports and entertainment options.
NZTR is also responsible for developing all racing industry training programmes in New Zealand and operates a number of dedicated apprentice schools across the country.
We are based in Wellington and share the same building as the NZ TAB and Greyhound Racing New Zealand.
Our challenge is to make sure that everything we do meets one simple test - what is best for New Zealand thoroughbred racing.

NZTR's Racing Management System (RMS) is made up of various modules including On-Horse, On-Course and On-Account and several online service portals / centres. In order to better meet the needs of the business and our external stakeholders, NZTR have decided to migrate off of RMS onto an off the shelf Software as a Service product called the Single National System (SNS). SNS is already used by and is provided by Racing Australia (RA).
Working within the IT team, the Systems Engineer will be responsible for a mixture of BAU and Project responsibilities.
For a full Position Description click Here
Business Analyst - 5 Month Fixed Term (Project based)
Are you an experienced Business Analyst looking for your next challenge?
NZ Thoroughbred Racing are looking for an experienced Business Analyst to focus on business process discovery and documentation.
To download the position description for this vacancy, please
click here
.
To apply for this role,
click here
to view the job advertisement on Seek.
Applications close Monday 12 April 2021.
Stablehand position
Keen to be a part of team Wexford? We are on the hunt for a superstar stablehand to join our small team based at Matamata Racecourse.
Working with our lovely team of horses, duties will include feeding and grooming horses, and other general stable duties. This position does not require you to ride (although we'd certainly love to hear from you if a trackwork position is of interest!).
Ideal applicants will have experience working with horses (racing preferred but not essential), be a team player and love horses. The role will require you to work six mornings a week, with afternoon and weekend work also available should you wish.
Accommodation is available for the right person.
Due to the current situation with Covid-19, we are only able to accept applications from people who hold the rights to work in New Zealand (work visa, resident or citizens) and are currently in New Zealand.
Please express interest by emailing [email protected], detailing your experience.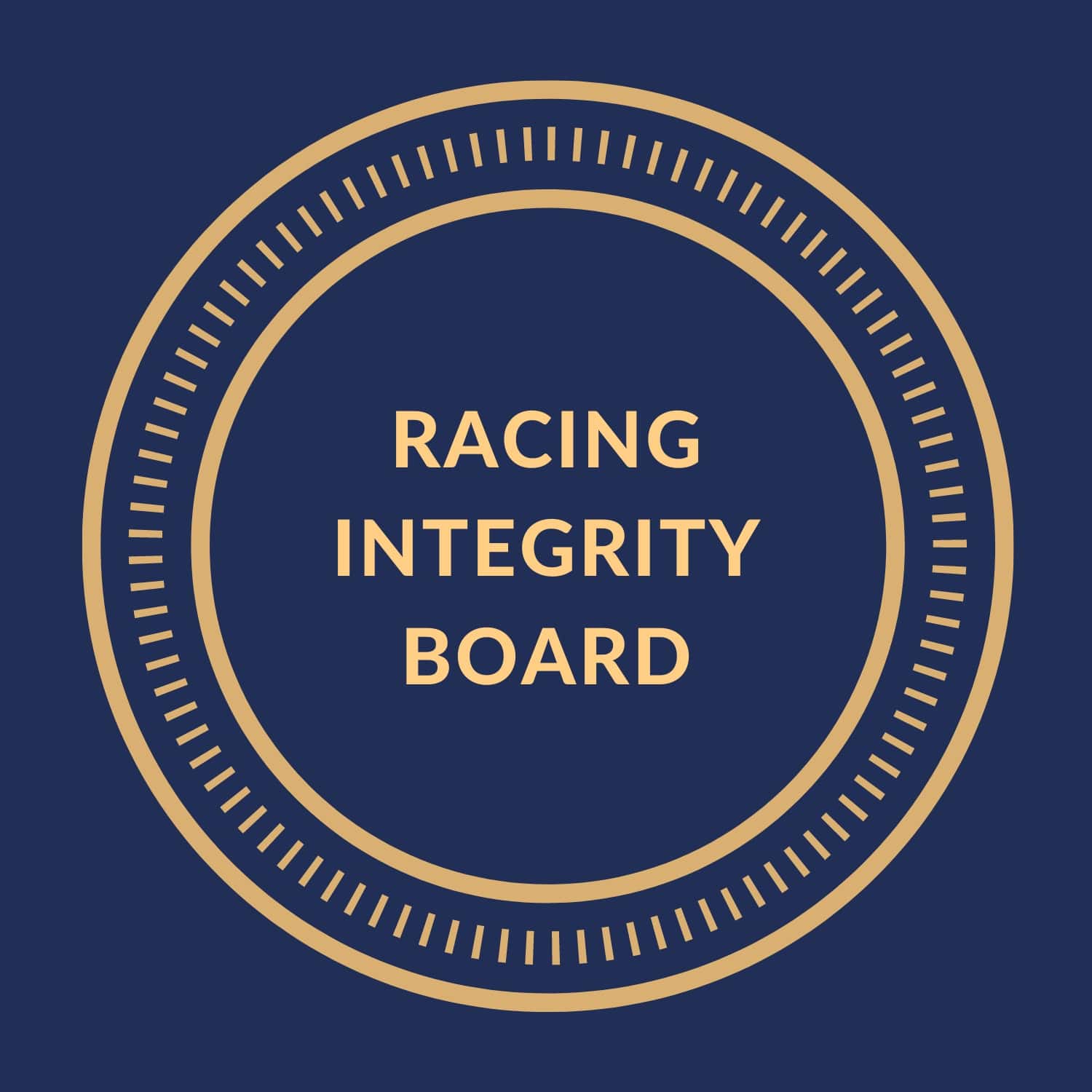 Chief Executive
The Racing Integrity Board is an independent statutory body that promotes and ensures compliance with high standards of integrity, animal welfare and professionalism across the racing industry. The Board will be appointed by, and accountable to, the Minister for Racing.
Established under the Racing Industry Act 2020 and commencing with effect from 1 July 2021, the Racing Integrity Board will bring together the current activities of the Racing Integrity Unit and the Judicial Control Authority
for Racing. Key functions and responsibilities of the new organisation will include race day stewarding, investigation, drug testing and adjudicative determinations in relation to racing rule breaches across the three
codes – thoroughbred, harness and greyhound racing.
The Racing Integrity Board is seeking to appoint a top-flight Chief Executive with a track record of developing high-performing organisations and driving engagement with key internal and external stakeholders.
The new appointee will understand the racing industry's interface with government and view this as an opportunity to take on a crucial leadership role within the sector.
The following capabilities and profile are also sought:
A visionary and engaged people leader, with experience in regulatory and compliance activities or similar;
Expertise in transformation and enhancement of organisational capability;
A confident influencer and communicator with high levels of political savvy, particularly in managing stakeholder relationships;
A track record in leading organisations with a public profile and an ability to liaise with the media and Ministers;
A genuine interest in the racing industry.
Location is negotiable but preferably Wellington, Auckland or Christchurch.
Confidential enquiries and applications should be directed to Vishnu Nair at Ichor Leadership Search by 5.00pm on Friday 19 March 2021. Contact us via email at [email protected] or telephone: +64 4 499 8230.
Company: Sonia Waddell Agistment, Riverdale Farm
Location: Cambridge/ Hamilton
Role: Full-time position
Riverdale farm is a top horse agistment property servicing some of NZ's most well known thoroughbred breeders and racers. We are looking for a full time employee/ contractor to help and lead in the day to day running of the business.
This is a senior position, and the successful applicant will need to have a high level of horsemanship and experience. Trust and integrity are paramount, as is the ability to work unsupervised. We would welcome other skills relevant to the job specifically farm upkeep, and maintenance.
This will be a great job for the right candidate with responsibility and reward for good performance.
The job can provide good flexibility with its hours, but the typical schedule is approx. 8am through till 4pm weekdays, with some weekend and statutory holiday work required.

If you are interested in applying, please send a covering email and CV to [email protected]
Applications close 14 March 2021
Groundsperson required
Trackwork riders/stablehands
Ascot Farm, which has its own private training track, requires two experienced and capable trackwork riders/stablehands to join the team. Excellent working conditions and pay are offered and, if required, accommodation can also be provided.
Applicants should contact Bruce Harvey either via email
[email protected]
or by mobile 021 971 009.
Drivers Required - Class 2 or 4
Full Time - Christchurch, Palmerston North & Waikato based drivers required
Majestic Horse Floats has been established since 1938 and is New Zealand's leading provider of transport to the equine industry. To ensure our national market leading presence we are developing the size and scope of our driving teams around the country.
Ideally you come from within our industry and have a flexible can-do attitude as no two days are the same and we operate 7 days per week. Your geographical knowledge and customer leading focus set you apart from others you work with.
We have a fleet of 33 trucks around the country and there is interisland and overnight travel expected. You will be expected to work 6 of every 7 days, with 1 weekend off per calendar month.
This is a salary remunerated position.
PLEASE NOTE: APPLICANTS MUST BE CONFIDENT AND EXPERIENCED IN HANDLING AND LOADING A VARIETY OF DIFFERENT HORSES.
We deal with a variety of horses some of which may be young or haven't been handled much, you must have the skills and patience necessary to load these horses safely.
To express interest, please either phone or forward your CV to:
Ward Austin, CEO, Majestic Horse Floats
email: [email protected]
mobile: 027 540 9259
Applicants for this position should have NZ residency or a valid NZ work visa and a class 2 or 4 license.
Senior Management Role
For decades Westbury Stud has been known as one of NZ's leading Thoroughbred operations. Our commitment to rearing the best racehorses is first and foremost at Westbury Stud, aptly summed up by our company philosophy of Passion, Dedication, Reward.
Westbury Karaka is currently looking for an experienced and proven 'horseperson' to join our senior operational team. Offering the successful applicant, the opportunity to join a progressive and motivated team at a world class property. The successful applicant will report directly to the Stud Manager and be able to 'step up' and lead the operation (or department) when required.
Candidates must be proficient, confident horse handlers, and possess a high standard of organisational and planning skills. A sound knowledge and experience in the day to day handling and managing of stallions, broodmares, foals, weanlings and/or yearling preparation is essential.
The successful applicant will have a passion for providing the utmost care, education and preparation of our stock with knowledge across all facets of the Stud. Your enthusiasm and attention to detail with a strong work ethic will see you lead, motivate and inspire our team. Previous experience in a senior stud position is required.
Due to the current situation with Covid-19, we are only able to accept applications from people who hold the rights to work in NZ (work visa, resident or citizens) and are currently in New Zealand.
Those interested in applying should send a two (2) page CV with a cover letter outlining their relevant experience to [email protected]


Nutrition/Feedroom Coordinator
Westbury Stud is currently seeking interest in positions at both our Karaka and Matamata farms in the role of Nutrition/Feedroom Coordinator. The feeding of horses is a critical aspect of our business and the roles require people with dedication and accuracy in this area.
The people we are looking for should possess an interest and background in horses - but this may not relate specifically to stud work - while the successful applicants would receive full training on the requirements of the role.
Anyone interested in applying for these roles should possess,
Good communication skills, being able to relate effectively to managers, staff, feed suppliers and stockists

Meticulous detail in areas of feed quantities, preparation of feeds, ordering stock etc

Good mathematical skills, as calculating and measuring accurately is imperative

Physically fit and strong, as the role requires an active person with heavy lifting involved

Efficiency in the recording of feed purchasing, packing slips, and associated documentation

The ability to ensure a clean, tidy, and well organised environment at all times

Excellent time management in the preparation of feeds daily

Be able to work alternate weekends (not full days), and public holidays as per a roster

A forklift licence is an advantage, or be willing to train to obtain a licence
Please note: All necessary PPE will be provided, but people with allergies may find the environment unsuitable due to dust and feed ingredients associated with some components.
Should you have experience in the equine world, in particular in the racing or stud industry, the potential exists for you to be involved in a motivated team focused on breeding superior racehorses.
Those interested in applying should send a two (2) page CV with a cover letter outlining their relevant experience to [email protected]
Curator/Track & Facilities Manager (for the full job description click here)
Position Purpose: The Counties Racing Club is an established Thoroughbred Racing and Training venue based at Pukekohe Park. The current 2019/2020 Season is a milestone for the Club as it celebrates its Centennial in May 2020 The Curator/Track and Facilities Manager is responsible for leading the team that provides the maintenance and management of the Clubs four turf tracks, sand track, plough track and other horse training related infrastructure as well as the grounds and Park surrounds and all the Parks facilities (excluding the motor racing circuit). The Track and Facilities Manager will be involved in liaison with various departments from NZTR, in particular the Racing Integrity Unit and other related parties to ensure the Club is best placed to continually attract the patronage, be that with Trainers or NZTR, that allows the Club to meet its Strategic Plan.
Some of the key areas include:
Leading the team that provide high-quality range of services, including tracks for racing and training activities

Maintaining all tracks to the standard as set out by in the NZTR guidelines

Provide customer focused safe surfaces for Trainers at Pukekohe Park

Directing the team to conduct the Clubs race meetings

Liaising with contractors and/or suppliers in relation to tracks maintenance

Work in collaboration with the Clubs other Managers; Administration, Marketing and Sponsorship, Events & Motor circuit
If you are interested in this position, please contact Greg Mitchell [email protected]
Industry Role Advertising
We welcome thoroughbred racing industry role advertisements on this page - if you have a role that supports the breeding or racing of thoroughbreds, please get in touch with us via details below.
Contact: Mary Burgess, Corporate Communications & Media Advisor