At home with - The Dandos
Bradbury Park might have only been in operation for eight years, but already so much has been achieved by owners, Michelle and Casey Dando and their family.
Along with producing quality thoroughbreds, building a solid reputation and a well respected name in a short time, the Dandos are hugely proud of their beautiful 80-acre property, and it's not hard to see why.
Over the last eight years, thanks to sheer hard work and clever design, they have created the ideal set up for their agistment, foaling and sales preparation business.
Bradbury Park is situated in Te Poi, six kilometres from Matamata on the road to Tauranga, and with its lovely rolling to flat contour, it is ideal horse country.
Michelle and Casey started with 45 acres, which they bought in June 2010 after establishing Bradbury Park a few months earlier in January the same year. In 2016, they jumped at the opportunity to expand, buying the neighbouring 35 acres.
What Michelle and Casey started with at each block, both of which were previously used for dairy farming, is a far cry from what you see at Bradbury Park today.
"It was Casey's driving passion to own his own farm and the 45 acres come up, it was an old dairy run off which only had four loose boxes on it and a half round barn, which we put six more boxes in," explains Michelle. "What is now our colt barn was an old piggery, we renovated that and Casey and his uncle built 12 boxes in it."
They also pulled all the fencing out and re fenced the property in suitable horse fencing.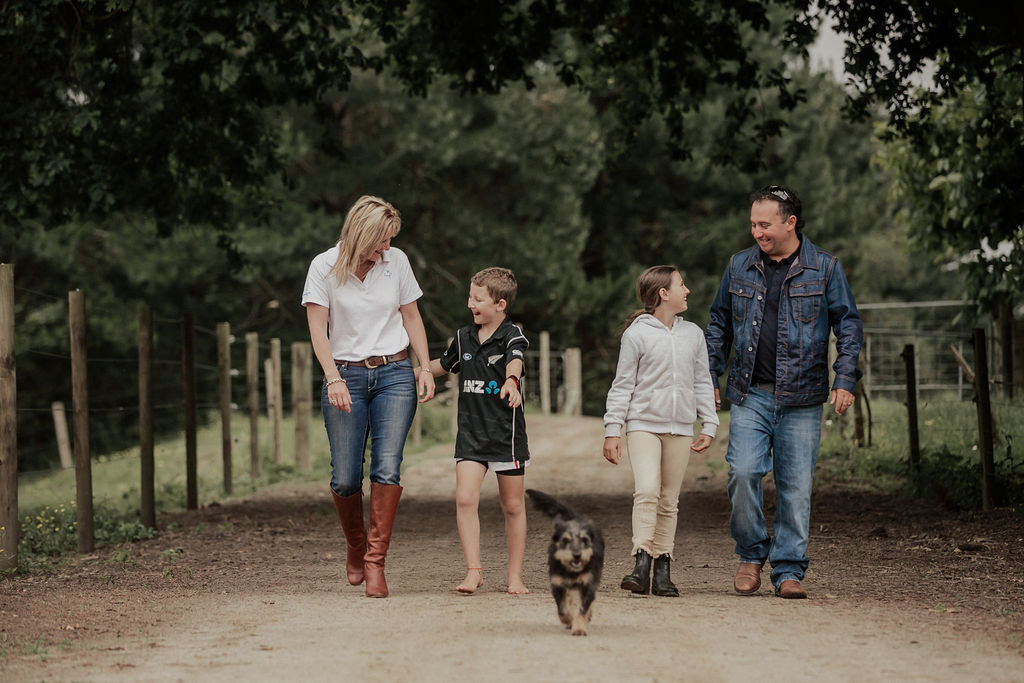 Casey, Michelle and their two children, Daisy, now 11 and Jack, now 9, made do with the house as it was, while all their energy, focus and money went on setting up the horse facilities.
"We didn't have a lot of money, when we first started out we only had $10,000 and the house that was on the property wasn't that attractive," laughs Michelle. "But we made it a home!"
Needless to say, the family were thrilled when the additional 35 acres was bought in 2016, coming complete with a comfortable four-bedroom brick home and to the kid's delight, a swimming pool, which Michelle says has been a "a total godsend".
"The house is ideal, it's spacious and the deck from the lounge goes down to the swimming pool," says Michelle. "I like painting, I'm not the best renovator but I've painted the kitchen and I've painted an internal brick wall in the living room gloss black, which looks awesome, it's one of my favourite things in the house."
Their open plan kitchen and dining area, is perfect for day to day living and all the entertaining the Dandos do. The focal point in the dining area is their old table, which has been tastefully rejuvenated by Michelle and the kids.
"We bought the dining table when we first had the kids and they dented it with knives and forks and I was going to throw it out, but Casey went away to Magic Million Broodmare Sale and we vintage painted it," says Michelle. "We put three coats of paint on it and what you see is duck egg blue and white, but underneath it's black and it just keeps aging with all the use it gets. We entertain a lot and have a lot of parties, potluck dinners, dress ups and we always end up around that table!"
The Dandos love entertaining and socialising so much that one of the very first projects undertaken when they took over the new block was to turn an old pigsty on the property into a bar.
The "Pig Pen" as it's affectionately known, is situated about 50 metres from the house and its creation was high on the priority list for Casey when they took over the property, though Michelle says she was certainly sceptical at first.
"When we bought this side of the farm Casey would drive me down the race to the old pigsty and say 'I'm going to turn this into a bar' and I said 'no, you're not!', but on one our first days here he went down with tractor and lifted the roof and put in pallet walls."
The "Pig Pen" has a pizza oven, the old pig trough is used to chill the drinks and it has beautiful views of the picturesque Kaimai range. This special spot on the farm gets plenty of use, being the hosting place for entertaining clients who visit the farm, and is used for the Dando's weekly gathering, known as "Thirsty Thursday" (TT).
"We do TT every week religiously, all year round and we can have from one person up to 20 people some weeks, and it's not always horse people" says Michelle. "It's open invitation, and once someone has been they're welcome to keep coming back."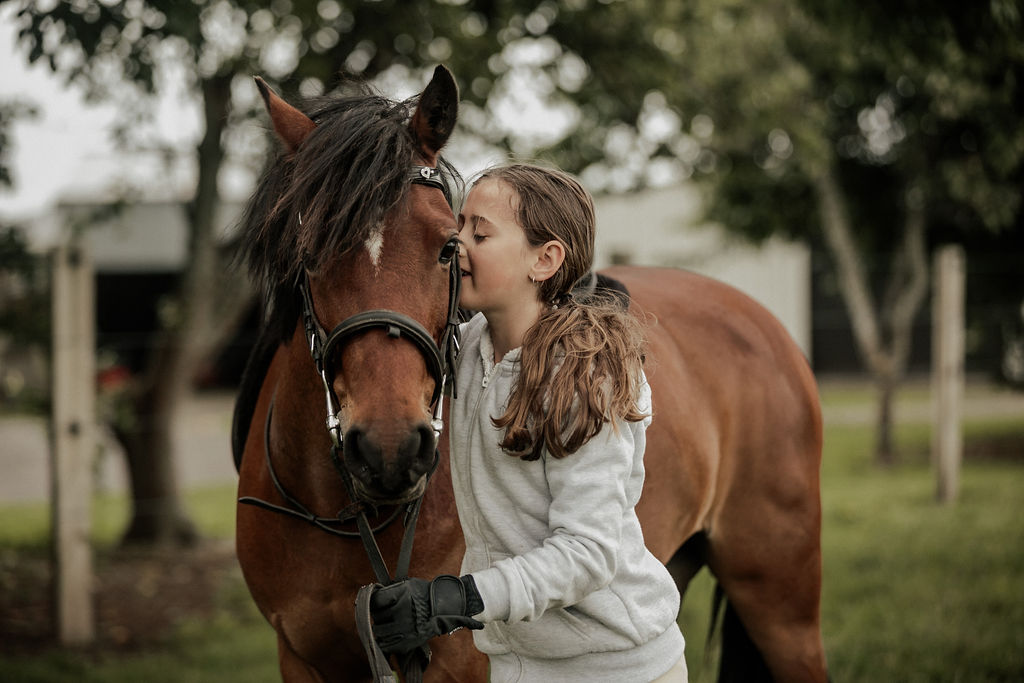 Like the original block they purchased, the Dandos have also put considerable investment into the new 35 acres, re fencing it with safe horse fencing, and setting up a specifically designed foaling unit.
Again, they made good use of existing buildings, turning an old calf rearing shed into four maternity boxes. Night paddocks, foaling yards, and mare and foal paddocks were constructed, giving them safe facilities for foaling both outside mares and their own broodmares.
They also lease 100 acres in Ohaupo and utilise Casey's mother Glenice's 20 acres around the corner from Bradbury Park, meaning their operation spans 200 acres in total.
With years of experience managing foaling units, including previous positions as second-in command Broodmare Manager at Cambridge Stud and Broodmare Manager at Trelawney Stud, Casey oversees and manages all the foaling at Bradbury Park.
This year he and his team foaled down a total of 95 mares, with foaling finishing in the last week of November. Now all their attention is on another major part of the Bradbury Park business, preparing horses for the New Zealand Bloodstock (NZB) Yearling Sales in January.
They will be presenting 12 yearlings for the Book 1 sale and 10 for the Book 2, with Casey saying preparation is coming along nicely with the horses happily settled into their routines and there are a few they are particularly looking forward to presenting.
"We have a Real Impact colt in Book 1 who is big and strong, he's just the full package," says Casey. "We also have our own homebred yearlings, including a quality Sacred Falls filly in Book 1 out of Accidentallyinlove and a striking El Roca colt in Book 2 out of Heartache."
Accidentallyinlove and Heartache are very special foundation broodmares to Bradbury Park. Casey used to race Heartache, retaining her as a broodmare, and she is the mother of Accidentallyinlove.
"The two mares have, through sales of their progeny, created the foundations of Bradbury Park and helped purchase the farm," says Casey. "The El Roca colt in Book 2 is Heartache's last foal and seeing him go through the ring will be special - win, lose or draw, when the gavel falls it will be an extremely emotional moment for us."
It's busy almost all year round at Bradbury Park, as in addition to foaling and yearling preparation, they also prepare horses for the NZB Karaka May Sale, offer weaning and handling services, and all year round agistment.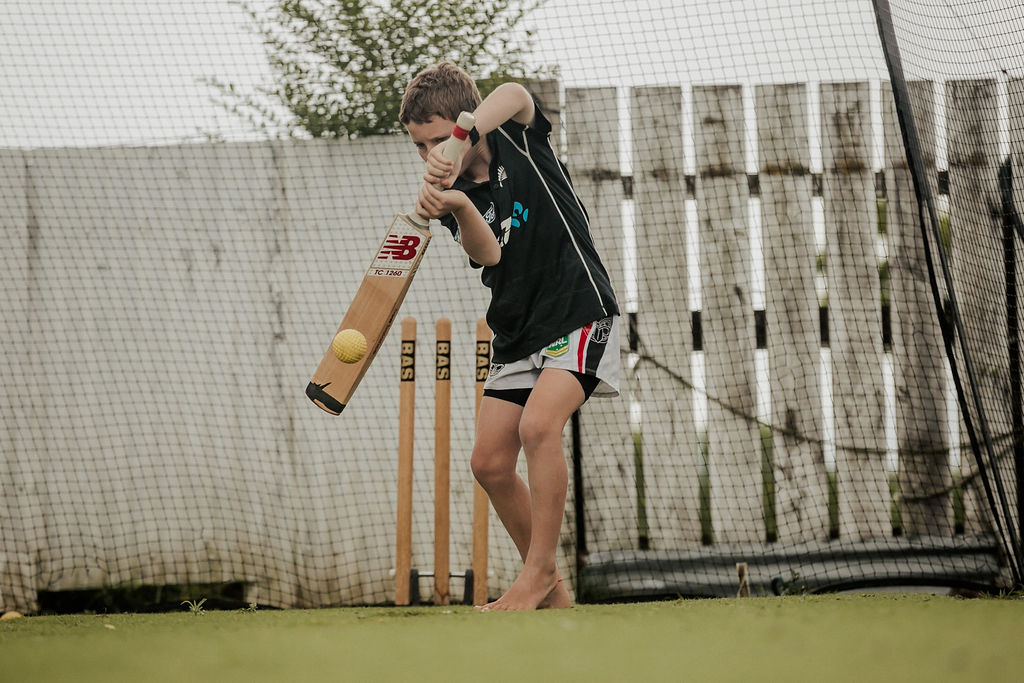 Thankfully both the Dando children are real outdoors kids and love being on the farm, getting involved with day to day operations, it's Daisy though that is the keenest of the two.
"Daisy will attend any foaling she's allowed to, any service that she can and generally knows the names of the horses, and we've got a lot of them!" says Michelle.
Daisy has ridden since she could walk and has her own pony Magic, who she competes in dressage.
Jack enjoys the farm and this year particularly has taken more of an interest. He loves riding his bike down to the farm to see everyone and making sure the feed room is clean and tidy.
However, his real passion is cricket, which he spends hours playing and practising every week, with games on Friday night, Saturday and Sunday.
"Daisy plans on taking over the farm and Jack wants to play in the IPL!" says Michelle.
Casey and Michelle attend all Jack's games, with Michelle, a keen photographer, taking photos for Jack and his teammates, and Casey usually in the middle umpiring.
"We will not miss any of his games, it's like our escape from Bradbury Park, it's our time off," says Michelle.
One thing Daisy and Jack have a mutual love of is the tough job of fillings stables with shavings, and Michelle says they would both skip school to stay home and do it if they were allowed.
The siblings also run their own small mob of cattle at the farm to help fund their sporting interests. It started with two calf club day calves five years ago that they put down the back of the farm after their school calf club day, and two years later sold for $1000 each.
"They've just reinvested and its grown from there," says Michelle. "They pay for half of all their sports with the money they make from it and it's teaching them that they don't just get everything handed to them."
The Dandos also run a mob of Hereford cattle, have a flock of sheep, about 50 chickens, inherited when they bought the new block, two goats from this year's calf club day that Michelle says they can't get rid of now, and finally three dogs, Toby, Fencer and Wicket.
While the farm requires seven day a week attention, the Dandos do enjoy a bit of downtime and as July is their quietest month, they usually escape overseas at that time each year.
"We own shares in stallions and when the stallion dividends are paid each year, I book an overseas trip, says Michelle. "We've been to Hawaii and the Gold Coast and we love Whangamata, so we like to get away there for the odd weekend too. We used to have a bach there many years ago before the farm, now we just rent bachs there, it's a real home away from home for the kids."
You can take the Dandos off their farm and out of the busy pace of their day to day life, but Michelle says her "family doesn't like to sit still" on holiday and most are full of activity, and adventure.
This drive and energy that the family all share is what has helped them achieve so much in the eight years since they bought the first 45 acres and set about turning it into their dream property.
"We've designed it all ourselves and it just shows that hard work pays off," says Michelle. "Nothing beats looking out the window on a tough day and seeing mares or mares and foals, taking a deep breath and thinking, 'gee we've achieved all this!'"