Young gun - Daniel Miller
Dan Miller may only be 22 – just – but when one of the country's leading trainers reckons "he's one of the good guys" you have to take note.
As Te Akau Racing's lead trainer, Jamie Richards has known Dan for most of his time in the racing industry. "He's a champion rider and very good on difficult horses," he says of the young rider and trainer. "He's regarded as our number one track worker. He is genuinely here for the horses and is one of these young people coming through that the industry really needs, and needs to step up and help."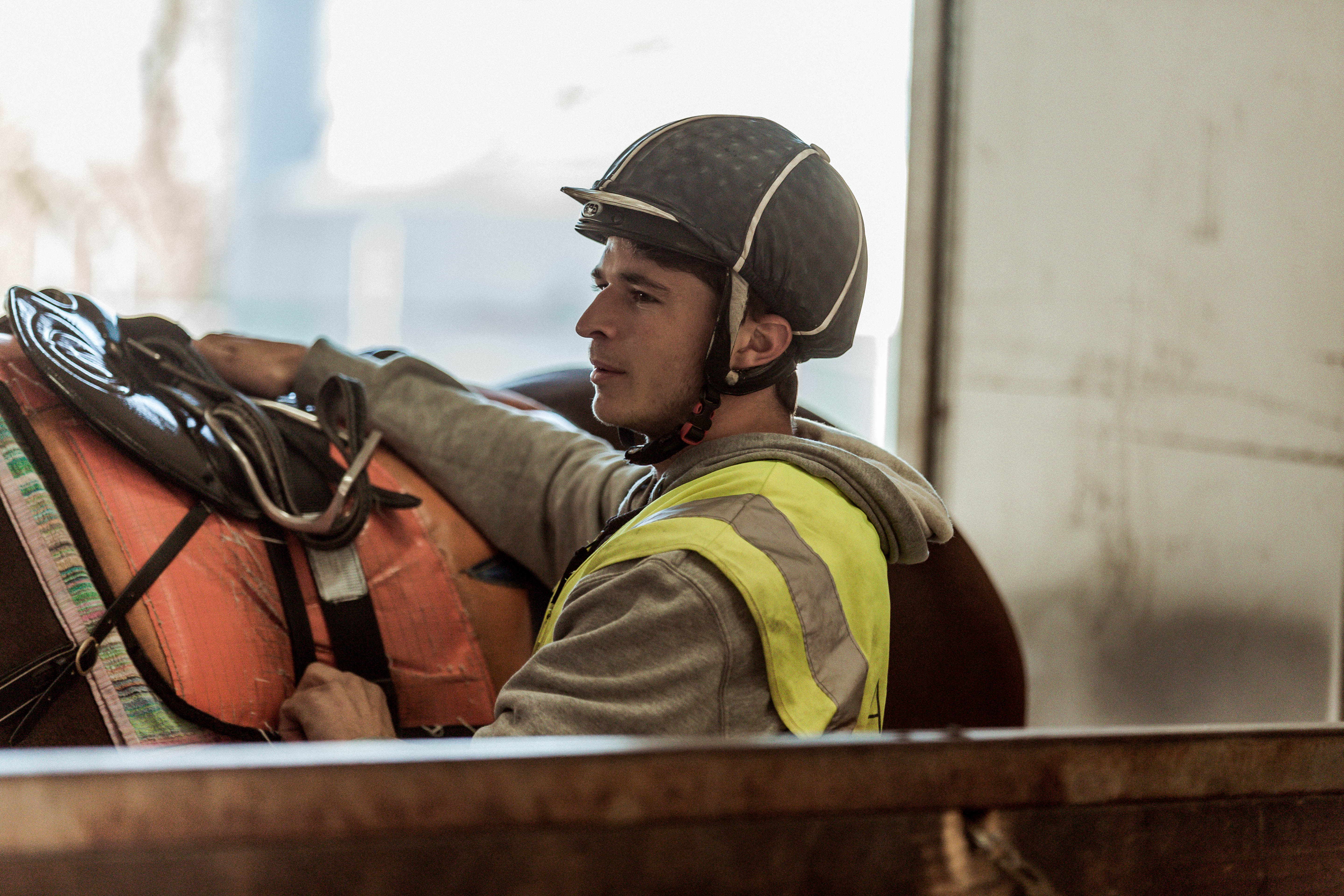 Dan first came to Te Akau Racing fresh out of school as a 15-year-old. His mum Maree and mentor Tom Hazlett persuaded school to give him an exemption to leave early.
"Mum and dad have always had race horses," says Dan – one of five children who grew up in the Te Puke household. "At six I said I wanted to start riding and become a jockey."
His first pony was Holly. "She was your typical 'been there done that' pony who I had a lot of fun on," remembers Dan. "My next pony Chester is who I credit most of my riding ability to. He was a very quirky pony who was extremely quick on his feet. We spent a lot of our early days parting company but looking back he was very important to me as he taught me how to ride properly and not just be a passenger."
Dan went on to do well at (pony) grand prix level with a number of others, but particularly Banker's Gold. "I had a lot of fun and made it round every time but always had a few rails! The best I did was probably second in the Speed Pony of the Year 1m class."
His grandparents Marlene and Ernie Thornton also owned horses and they happened to be with Te Akau Racing. It was through this connection he started track riding during the holidays and working around the very successful racing yard.
"I just hated school, so at 15 I started an apprenticeship with them." He had seven rides with a third his best effort, but his body was growing fast. "Tommy (Hazlett) suggested I have a think about riding over jumps. While I had done a lot of showjumping, I had never done hurdles or anything like that."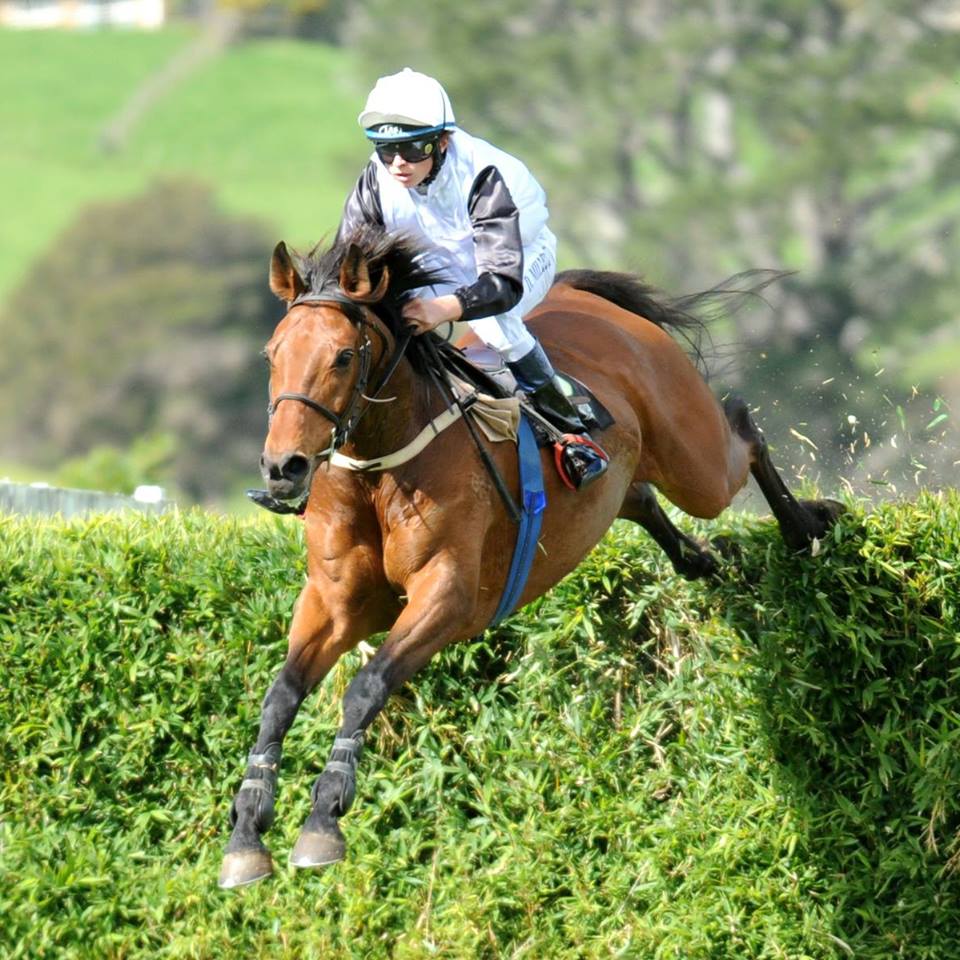 He was living with Tom and his partner Pam at the time. "Tommy and Pam took me into their home and made me part of their family for more than three years. I learnt so much from both of them and I'm forever grateful for that."
The couple had moved to the Waikato from down south where Pam had been training a horse called Goosebumps – who was also now at Te Akau. That horse holds a very special place in all of their hearts. "He ended up being my first winner." It was in a maiden steeplechase at Paeroa and Dan remembers it as clearly as if it was yesterday – as does Tom. "I think seven fell in the first three fences – it was just one of those races," says Dan. "I can remember the fences being some of the biggest around, but I ended up in the lead and just held on. I was just concentrating on what was in front of me and not worrying about anyone else! I reckon I saw a bit of a tear in Tommy's eyes too,
From there he picked up a number of rides with Dummy Myers, notching wins with Snowdrop Twinkle Toes, Sea King and other very good jumpers. "I lost my claim pretty quick."
At just 16 he was the youngest in New Zealand to win a jump race. His young age meant that he remained registered as a flat apprentice for four years. Looking to gain experience, he went to a jumping yard in England for a few months and while it was a real eye-opener for the teen, he wasn't tempted by their offer of a longer stint and home was calling.
Back in New Zealand and a few falls later saw the passion for jumping die a little. "I tore the ligaments off my thumb and needed surgery and Tommy always said as soon as you stop enjoying riding over fences, give it up." However, Te Akau weren't finished with him and David Ellis wanted him to travel with the young horses from the stable. "Originally, I didn't have any plans of being a trainer, I was just so set on being a jockey, but I ended up taking a team of horses to Riccarton for Te Akau. I was in charge of them and they went really well so I got a bit of a taste of what training might be like."
At that stage he had broken in a handful of horses for his parents who had asked him to train them too. "They thought I may as well."
Turns out they were right – Sheezallmine has won both of her trials and also managed to put Daniel on the map as a winning trainer when she bolted in at Counties on December 6th. "They bought her for $1000 and have already turned down a pretty serious offer for her." She joined the Miller family as a yearling and Dan has done all the work on her. "Horses are their passion," he says of his parents John and Maree. "They're not in it to make money, which is great as they put no pressure on me to get the horses going before I think they are ready. They just want to see some horses going around in their colours – if they do well it is a bonus."
He has five horses in work, including three pre-trainers for Ballymore. The horses are based at Sharon and Ray Johnstone's place right next to the Darren Weatherley where Dan rents a handful of boxes and use of the track and walker. None are jumpers. "Mum and dad have seven young thoroughbreds at home, so maybe there is a jumper in that. It is early days for them though. I got a real buzz winning those two trials with Sheezallmine and seeing how buzzy mum and dad got. Having my partner Tegan Newman ride her was cool – she is starting to really establish herself as an apprentice jockey and I think next winter she will really take off."
It's tough for him to pick just a single favourite as there have been so many good ones, but Dan figures Xtravagant who he strapped for a couple of group ones may just have the edge. "He wasn't the easiest of horses to look after at times but when he put it together on race day he was freakish."
Dan spent a season helping with breakers for Te Akau but now works part time riding out in the morning. As he enters his seventh year with the stand-out racing operation he looks back on what has been a beneficial partnership for both.
"Jamie (Richards) has been a great help with my training so far too. He is always there to help and for me to bounce ideas off. He is one of the hardest working people I know and deserves all the success he is getting. David Ellis has been a great boss – I worked out pretty quickly that if I worked hard he would look after me, and he's done exactly that. He is so passionate about helping young people succeed and about the game in general, and I think we all know just how valuable he is to our industry."
Jamie says he's a valuable part of the Te Akau team. "David buys a lot of expensive horses at the sales and most need a very capable rider," he says.
Tom Hazlett, who runs the breaking and pre-training at Valachi Downs is also very much still around for the budding young trainer. "We still have a good yarn when he comes to the track," says Dan.
Tom has nothing but good to say about his prodigy. "He is a naturally gifted horseman," he says, "and has the right temperament to deal with horses – he's laid back and quiet, and most importantly the horses like him."
Tom says he is lucky to have been involved with a number of New Zealand's young talents including Chad Ormsby, Daniel Stackhouse and others, but he rates Dan right up there with the best.
"Our involvement with Goosebumps, having done the work ourselves and then to have Dan ride his first winner on what was essentially one of Pam's horses was very exciting. I am a pretty excitable chap," he says. ""I always say if you can't be excited about what you do for a living, there's no point in doing it."
Tom is "exceptionally" proud of Dan's achievements. "I like to keep a close eye on what he is doing. He has done very well for a lad of his age." He believes Dan is the youngest to have ridden in the Grand National and has fond memories of taking Brer to Riccarton for the winter carnival where the horse won well on both days, taking out the maiden steeplechase on the Wednesday and then the novice on the last day of the carnival. "Both times he was ridden beautifully by Dan. As far as working together as a team, that was my most enjoyable success. We had put a lot of work into that horse and it was a big effort to get that result – he wasn't the easiest horse to deal with either."
Tom has a different view on what success actually means. "You can't call yourself a success until you have helped others to succeed."
Seems he's on to a winner then with Dan Miller.