Types of Racing
With over 366 race meetings at 50 racecourses across New Zealand, there is certainly plenty of choice of racing but what type of racing is on offer to racegoers. Meetings can range from high profile Festivals, such as Auckland Cup Week which is renowned for its social scene and fashion as much as its top class racing, to small 'once a year' country meetings which are very community focused and great fun but the racing is often of a lot lower standard.
Race Class
So how are different races categorised? Below are the main types of race in New Zealand.
Group - These are the very top echelon of races which are divided into Group 1 (the very best races including the Classics), Group 2 (just below championship standard) and Group 3 (often attracting quality horses, many of which are trials for Group 1 and 2 races).
Listed - Just below Group races, these are designed to identify racehorses of superior merit but below Group Standard.
Handicap - A race in which the weight each horse is to carry is individually allotted by the official NZTR handicapper who adjusts the weights according to past performance - the goal being to give all horses in a raced a theoretically equal chance of winning. Handicap races typically have a larger number of runners than Group or Listed races and often the barrier draw (what side of the track it starts from) can make a difference to the horse's chances.
Maiden - A race for horses who have not yet won a race. A racehorse can earn a very reasonable living for its connections and still remain a maiden, racking up plenty of place prizemoney.
Race Distance
Flat Races vary in distance and depending on a horse's breeding it is suited to one type of distance over another. One of the key signs of a champion racehorse is one that can win over a wide range of distances. Below are the main categories of distance.
| | |
| --- | --- |
| Sprints | 1,000m - 1,500m |
| Mile | 1,600m |
| Middle Distance | 1,800m - 2,400m |
| Staying | over 2,400m |
Jump Racing
Whilst far less prominent than Flat racing, Jump racing also takes place in New Zealand with many racecourses also featuring a track for Steeplechasing (over large brush fences) and Hurdling (over smaller batton hurdle fences). Jump racing generally takes place during the winter months from March to early November.
Click here to view the 2021 Jumping Programme (Subject to change)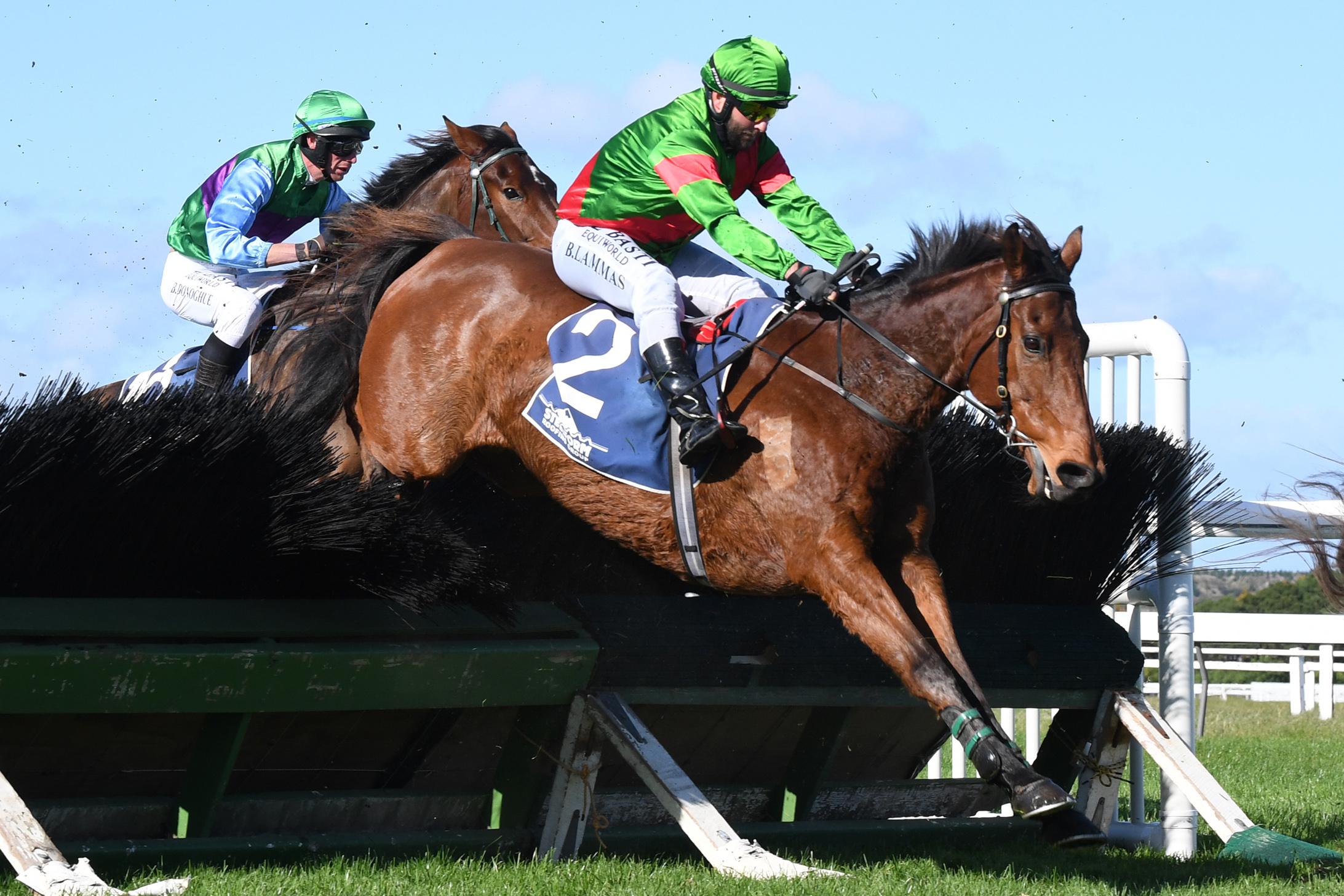 Jumps racing in New Zealand is enjoying a time of huge popularity at present. Horse numbers and interest in this fascinating sub code of thoroughbred horse racing is on the rise. During the winter months, the racing pages of the nation's newspapers focus on the outstanding prestige jump races that take place across the country.
The NZ racing season contains around 100 jump racing events, split evenly between hurdles and steeplechases. All of these are run between the beginning of May and the end of September. The top races are categorized as Prestige Jumping Races, the most valuable of which are the Great Northern Steeplechase over 6,400m and the Great Northern Hurdle over 4,190m which are staked at $125,000. Other Prestige Jumping Races include the Grand Nationals run at Riccarton Park in Christchurch and the Wellington Hurdle and Steeplechase competed for at Trentham. All the season's key highlights, with exception of the Grand National Hurdle (on Wednesday) are run on Saturdays. This guarantees maximum exposure for the scintillating and thrilling spectacles.
In 2014 NZTR announced generous stakes increases to the majority of the jumping races. A total of $150,000 was added to a prize pool allocated to jump racing of just over $2 million. This increase saw the following races stakes increased to $50,000 – the Waikato Hurdle and Steeplechase, the McGregor Grant Hurdle and Steeplechase, the Manawatu Hurdle and Steeplechase, the Hawkes Bay Hurdle and Steeplechase, the Pakuranga Hunt Hurdle and Steeplechase. Meanwhile, the Koral and Sydenham run at Riccarton in August have seen their stakes increased to $30,000 and the Wellington Hurdle and Steeple increased to $75,000.
The major innovation of recent years has been the introduction of open nomination races. This form of race entry has guaranteed a start at almost all jumping fixtures for each and every horse. In some circumstances, horses can be expected to compete out of their grade. If this is the case they are however rewarded for doing so. If maiden and race winners are placed together – the stake will be $20,000 and the first maiden home (unless they finish 1st) will receive a $1,000 maiden bonus. It has seen race field sizes increase significantly, especially in the South Island where starter numbers were smaller than elsewhere in the country. Additionally, nomination and acceptance fees have been removed from all races with the exception of the Prestige Jumping events. This will provide a significant saving to owners.
If you have any questions or suggestions regarding jump racing in New Zealand please do not hesitate to contact Paul Claridge, NZ Jumps Coordinator and Secretary of NZ Jumps Inc (contact details below)
National Jumps Racing Coordinator:
Paul Claridge
+64 21 322 300
[email protected]
NZ Jumps Inc.
NZ Jumps Inc. is the body that advises NZTR on all matters jump racing in New Zealand. It has replaced the NZ Jumping Association in this capacity.
NZ Jumps Inc provides for those who want to support jumping at all levels; those who just want to enjoy the simple benefits of a straight forward membership to those who would like the opportunity to be elected on to the NZ Jumps Inc Board and assist NZTR direct future jump racing policy.
The current NZ Jumps committee consists of Paul Claridge (National Jumps Co-ordinator, appointed by NZTR), Andrew Castles (Racing Clubs Representative), John Wheeler (Trainers Representative), Shaun Phelan (Jockey's Representative) and Paul Nelson and Ann Browne (NZJA representatives) along with Todd Treweek (National Tracks Adviser).