Training Options
New Zealand Certificate in Equine Skills (Level 2)
A programme for people working in racing stables.
Fees Free - NZTR has waived all fees on the New Zealand Certificate in Equine Skills (Level 2) until 31 July 2020.
The course is accredited through the New Zealand Qualifications Authority (NZQA) and is practically based. NZTR training advisors and tutors will support and guide you through the process.
Duration: 6 months (can be completed in less)
This qualification is compulsory for all newly licensed stablehands but all licensed stablehands are encouraged to apply.
Learning outcomes include:
Participate as part of a team in an equine workplace
Care for horses in stables and/or yards
Prepare horses for travel, load and unload
Care for a group of horses in the paddock or yards
Knowledge of good and ill health of horses and procedures to follow in an emergency
Carry out routine minor maintenance of horse paddocks and/or equine facilities
Download the brochure
here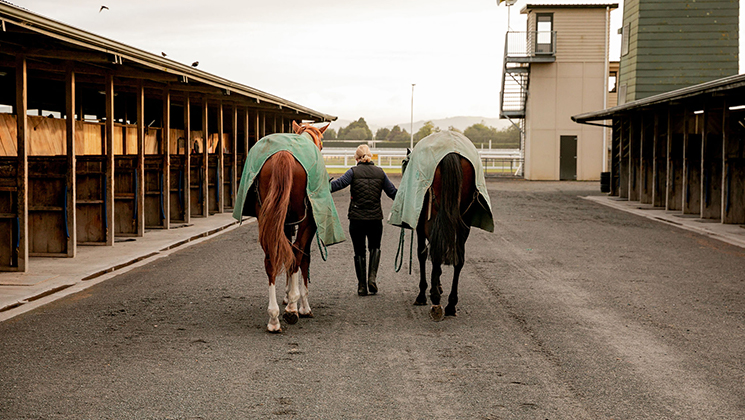 New Zealand Certificate in Equine Stable Procedures and Track riders (Level 3)
Course Fee: Free
With strands in Thoroughbred racing stable assistant and Thoroughbred racing track rider
Duration: 7-9 months
Suitable for people involved with horses in supervised roles as thoroughbred racing stable assistants and thoroughbred racing track riders.
At the end of this qualification, you will have:
Knowledge and skills involved in the day-to-day care of the horse
Knowledge of good and ill health in horses
Knowledge of Equine anatomy and conformation
Be able to prepare horses for travel, exercise and attend to them at the races
Knowledge in handling and feeding racehorses
Knowledge of bringing a horse back into work and letting down
Knowledge of procedures used for horse exercise and the skills involved with working safely
Skills to apply the correct procedures when riding thoroughbred horses in pacework and fastwork at public training tracks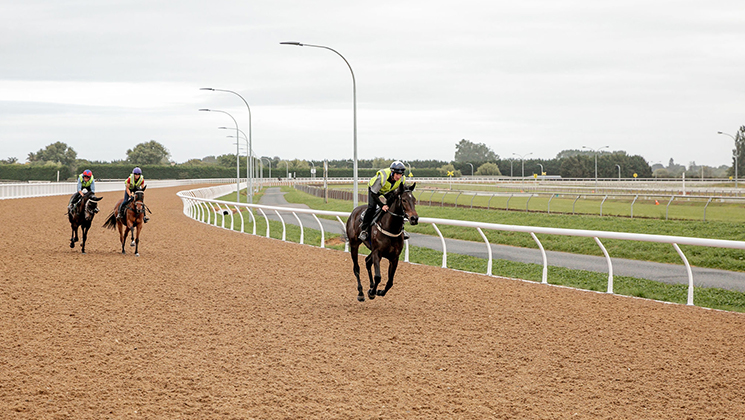 New Zealand Certificate in Equine (Breeding) (Level 3)
Couse Fee: $295
Duration: 13 months
Targeting more recent graduates to the industry, this programme will provide the skills and knowledge to assist with all aspects of breeding, mating, and the early education of young horses providing a solid foundation for your career.
The course includes.
Assisting practically with:
Teasing
Foaling
Handling, routine health and nutrition of weanlings and yearlings
Routine care of paddocked horses
Knowledge with:
Reproductive physiology and cycling
Equine conformation
Pasture management
Prevention, identification, and treatment of ailments
Communicating and working in a team and legislative obligations in equine workplace
Download the details
here
New Zealand Certificate in Equine (Breeding) (Level 4 Apprenticeship)
Couse Fee: $700 (May apply for fees free)
Duration: 22 months
Formalise your workplace learning and gain an accredited Level 4 NZ qualification by completing this Breeding apprenticeship.
Implement and monitor:
Stud farm breeding programme and teasing
Foaling, post foaling activities, foal development
Foal development
Educating weanlings to yearlings and managing health and nutrition
Yearling preparation programme through to sales
Assessing and evaluating conformation and action
Pasture and feed management
Preventative health programme
Health and safety plan for a workplace
Knowledge of:
Equine physiology and psychology
Fostering orphan foals
Managing conformation faults
Evolution of the thoroughbred
Evaluating potential and practical aspects of genetics
Evaluating pasture production methods
Download the details
here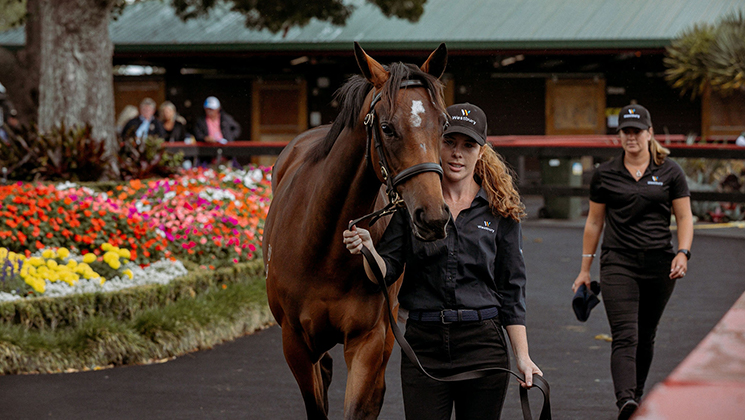 New Zealand Certificate in Equine Jockey (Level 4 Apprenticeship)
Free Fees for approved apprentice jockeys.
Note: An international licensing fee will apply to overseas applicants.
Duration: 26 months
This qualification is compulsory for all Apprentice Jockeys under the NZTR rules of racing. It will provide you with the skills and knowledge needed to become a professional Jockey and is undertaken as part of the NZTR apprenticeship programme.
At the end of this qualification, you will have knowledge in the following areas:
Communicating effectively with industry stakeholders and participants
Thoroughbred racing's judicial system and its processes
Managing personal finances for racing purposes
Ride a thoroughbred horses in official trials to obtain a race day licence.
Ride a thoroughbred horse at on race day
Nutritional and sports psychology skills
Equine anatomy and physiology
Health and Welfare for Thoroughbred horses
Equine husbandry and the principles of training the Thoroughbred racehorse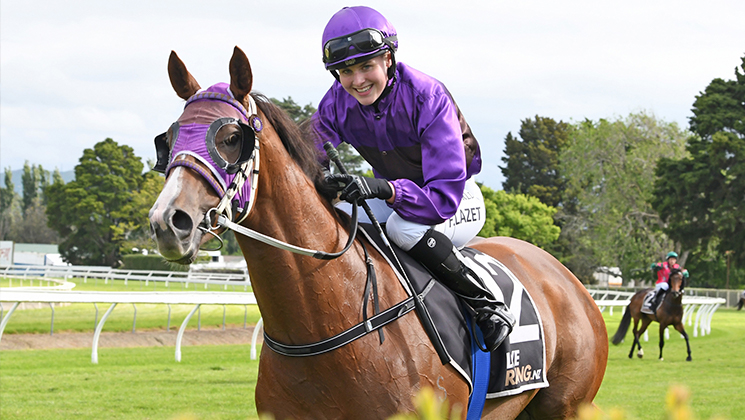 New Zealand Certificate in Equine Skills (Level 2)
Gain the skills, knowledge, and confidence essential to the equine industry with Skill New Zealand in partnership with Byerley Park at their beautiful facilities in Kingseat, Auckland.
New intake begins 6th September 2021
19 week programme (includes a two-week holiday)
Monday to Friday, six hours per day
Mix of face-to-face learning in a classroom environment and practical experience in the field
* Subject to NZQA approval
Download the brochure
here
NZTR Training Advisors are ready to take your enrolment. For more information and to enrol, please contact your local equine specialist as listed below.
Amy Johnson
Education & Training Team Leader and Apprentice Academy Director
M: 027 561 5787
David Walsh
Southern Training & Welfare Advisor
M: 027 570 0804